When considering a new investment technology solution, you spend much time and effort researching and evaluating the right system for your firm. Naturally, sales conversations and demos will be a large part of that process and can significantly impact the decision you ultimately make.
Having spent over a decade in buy-side technology sales, I'm intimately acquainted with what these conversations and demos should look and feel like. Sellers should, of course, believe in and champion the solutions they sell – that's part of the job. However, they should also offer an honest and realistic look at the benefits and the potential shortcomings of any solution they are pitching.
We frequently work with firms that are switching to Eze because they're dissatisfied with their current provider. The reason? All too often, it is because of a disconnect between what the seller was promising and what their firm experienced with the technology once they were operating in the real world.
Based on these reports and my years of experience in sales, I'm sharing this post as a helpful tool for any firm that wants to adopt new investment technology or switch from its existing system. My goal is to help you understand if a potential solution and its provider offer the service, configurability, reliability, and onboarding you need to meet your firm's demands.
Responsive, Experienced Client Service & Support
As salespeople, we love to talk about client service. During demos, most sellers tout their service team as "highly experienced" and say their support teams will "always be here for you." It all sounds reassuring, but is it always true? Unfortunately, not for all providers.
As some firms find out, a vendor's "ready to help" commitment can sometimes mean the vendor responds in a day or two or, in some cases, even more. But you know your business; if a technical issue is slowing you down – or worse – you need support in minutes, not days.
During the discovery process, ask your potential vendor their typical response time for support calls. Then ask their clients to confirm. At SS&C Eze, we're always happy to share a list of references that can attest to the timeliness and quality of the service they receive.
You should also learn who will be responding to your support calls.
Ask your potential vendor about the breadth and depth of their service and support team's experience. They should be able to demonstrate their team's expertise and understanding of markets, workflows, and processes. If their teams do not have that level of knowledge, you will spend much of your valuable time explaining it to them.
Flexible

Investment

Technology

for Easier Configurations

and Greater Efficiency
While demonstrating solutions, my goal is to give attendees the best possible understanding of the features and benefits of our technology. As a result, the demonstrations I – and other sellers – do are often very detailed, covering a lot of ground.
You deserve a clear understanding of how a solution will support your specific workflows – and your overall efficiency. So, never hesitate to ask your potential vendor to break from their standard demo script and show you how their system executes your investment ideas.
For example, can the system be configured to meet the specific needs of your operation? Can the vendor support the compliance rules you count on to satisfy investor mandates and meet regulatory requirements? Does the technology provide the views and analytics you rely on to execute effectively and efficiently?
Not only is it essential to understand
if
the system can be configured, you also need to learn how easy or d
ifficult those configurations are to achieve. An excellent way to learn the configurations' degree of difficulty is to ask the vendor to make the changes during the demonstration. Can the changes be made on the fly, or would they require custom work? Remember that custom work often requires additional time and expense, so be sure to factor that into your vendor evaluation and budget.
Also, keep an eye out for the dreaded "swivel chair" effect. What will your traders view all day – one complete dashboard? Or will they have to navigate between screens to get the information they need? Especially for traders, switching back and forth between screens wastes valuable time that could otherwise be spent on executing investment ideas.
During a demo, it can be easy to overlook how many clicks it takes to process and allocate an order. But keep track and then multiply those clicks by the number of times you will need to do them in a day. Then decide if this technology meets your criteria for efficiency.
Finally, working at peak efficiency means you can respond to opportunities anywhere, anytime. Does the vendor's technology offer seamless access across your browser, desktop, and mobile?
More importantly, can you execute trades from wherever you are? It is not enough to see the data; you need to act on that information. If your access is limited, your ability to act on opportunities will be limited as well.
A Reliable System Ready for Anything
Reliability can be an area that is hard to demonstrate during a sales conversation or demo, but it is a critical issue to raise. And with so much on the line, your firm needs more than just general reassurances and empty promises of stability.
Closely review a vendor's track record for reliability. Ask if their system has a history of downtime. If so, how many instances of reported downtime were there in the past year or two, and how long did these outages last?
Also, as we learned from the COVID-19 pandemic, businesses must prepare for the unexpected. Ask your vendors what their BCP and crisis response plan are. In addition to understanding their plan, ensuring that it has been updated and tested recently is essential.
One foundational piece of a vendor's continuity plan is the resiliency of its infrastructure. For example, in the case of a more significant disruption, Eze Eclipse employs AWS regional failover to ensure seamless business continuity.
With data breaches and cybersecurity threats increasing, working with an ISO-certified technology partner is also important. ISO Certification is an international standard demonstrating a company's commitment to security and mitigating the risk of cyber threats. Check to see if your vendor complies with this standard.
Unexpected downtime can impact your bottom line and put your portfolios at risk, so you need to be clear about the possibility of system failure and what the impact of that failure will be on your investors' confidence. By pushing beyond general placations and reassurances to find a vendor's actual track record of reliability and plan for resiliency, you can make your investment technology decision armed with all the facts.
Onboarding Services that Truly Get You Up and Running
Despite all our discussion of the discovery and due diligence processes, it is important to remember that this is all just the start of what is hopefully a long and successful partnership with your vendor. The time and attention you receive after the sale, especially during the implementation phase, should match or far exceed what you received during the sales process.
The trouble is, with some vendors, you will not know how your onboarding is supported until after the deal is closed. That's why, before signing on with any vendor, you should ask what onboarding support they offer. Your vendor should have the resources, methodology, and technology needed to quickly get your firm up and running.
Ask your future vendor for a detailed schedule that outlines how long the process will take and how they will ensure timely delivery. Your vendor should also be able to provide details on what disruptions to expect and provide contingency plans if they're not able to meet deadlines.
Your vendor should also have a transparent way to track the progress of your implementation. For example, at SS&C Eze, we have a portal that allows clients to monitor how their implementations are progressing.
Your vendor should also be able to tell you if there are any costs associated with this process. Once you have this information, build that expense into your total cost of ownership calculation.
Whether switching systems or starting new with investment technology, I hope this post has given you the tools you need to assess your potential investment technology vendor's strengths, weaknesses, and fit for your investment firm over the long term in the key areas of service, configurability, reliability, and onboarding support so that you can make the right vendor decision.
A History of Keeping Our Promises
For over 25 years, clients around the globe have trusted SS&C Eze for the solutions they need to achieve their business goals. They choose and stay with SS&C Eze because we consistently deliver reliable services and technology that propel their businesses forward. We have a demonstrated history of keeping our promises and providing our clients with the highest levels of investment technology, service, and innovation.
Learn More
If your investment management system isn't meeting your needs or expectations, you could be putting your portfolio at risk. Learn how the right technology can propel your business forward, or contact us to learn more.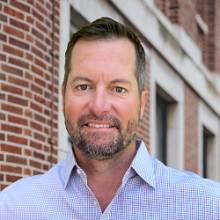 Anthony Rossi
Anthony Rossi is the managing director of North America sales for SS&C Eze. Anthony oversees new sales, existing client growth, and strategic business development for the United States, Canada, and Mexico. He has more than 15 years of experience working with asset managers and hedge funds across sales and client service. Before leading North America sales, he oversaw sales and business development for SS&C Eze in the asset management market. Prior to that, he was responsible for client service and support for the U.S. west coast region, including Eze Investment Suite onboarding, training, and account management for SS&C Eze's hedge fund and asset management clients. Before joining SS&C Eze in 2006, Anthony was an associate at Credit Suisse. Anthony graduated from the University of California at Davis with a degree in business and economics.