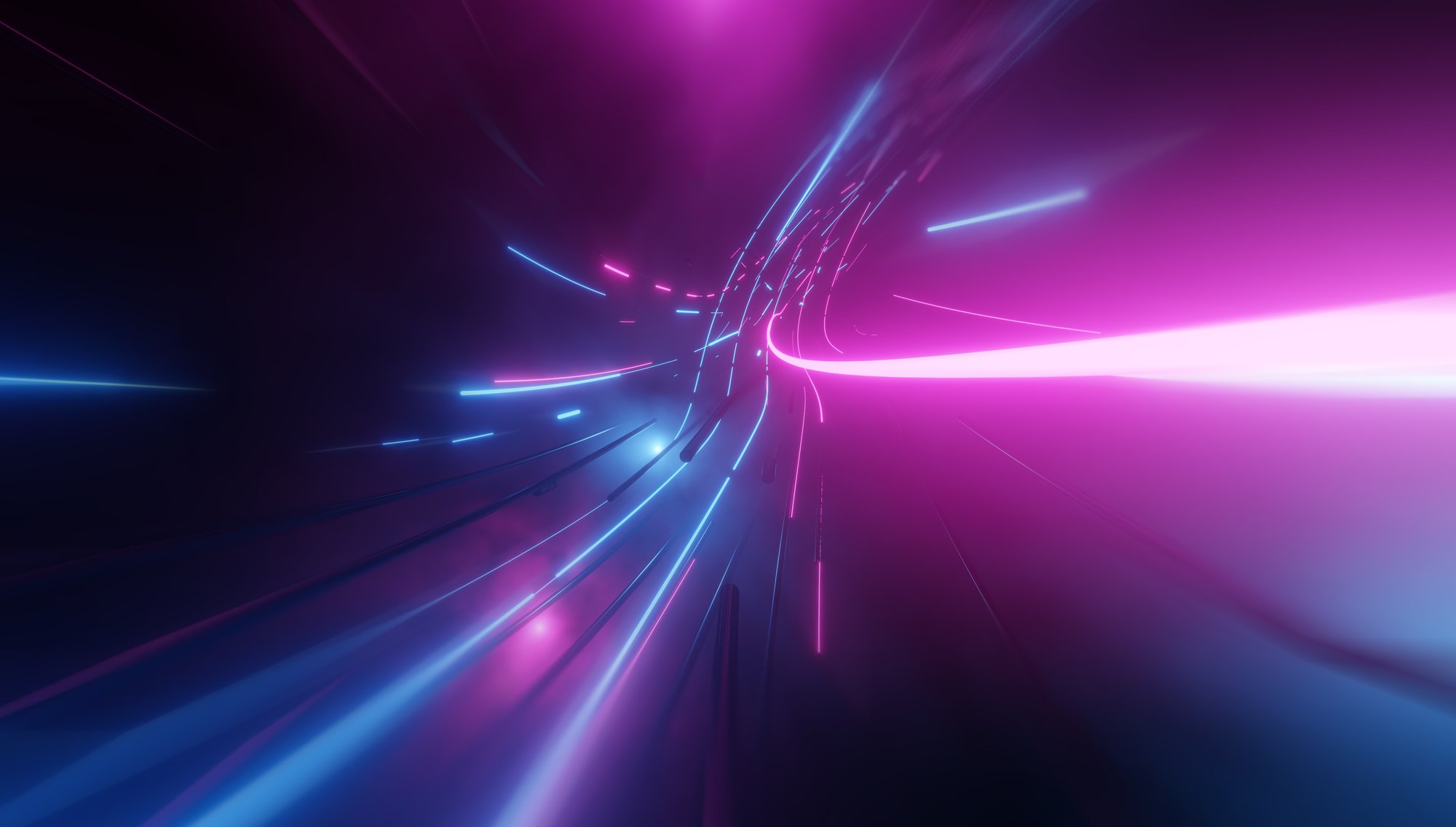 The platform traders prefer
Fewer clicks, more trading insights, and speed to market. Your front office just got a brand-new look. Easy to use, and intuitive, Eze Eclipse brings speed and agility to your front office. And with our mobile app, you'll have your portfolios in the palm of your hand whether you're at home, in the office, or on-the-go. Learn how the most modern front-office platform can help you propel your business forward.
Investment decisions, beautifully executed.
Empower your portfolio managers and traders to turn their investment ideas into reality with fast, easy access to the advanced trading tools they need to get orders out to market in fewer clicks.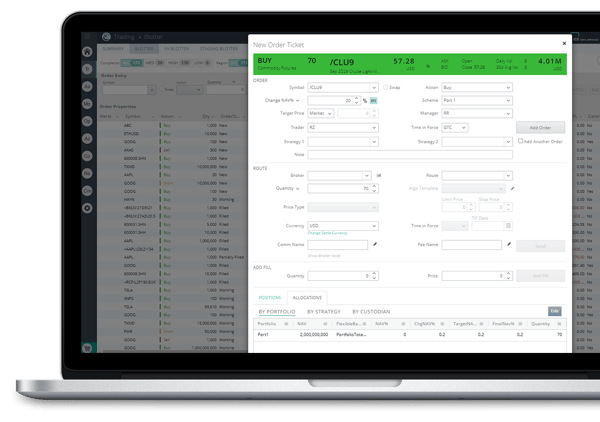 Built to outperform.
Accelerate alpha with real-time trade analytics and comprehensive portfolio management tools right at your fingertips. Create your own views and dashboards for your critical investment data without custom coding or custom work requests.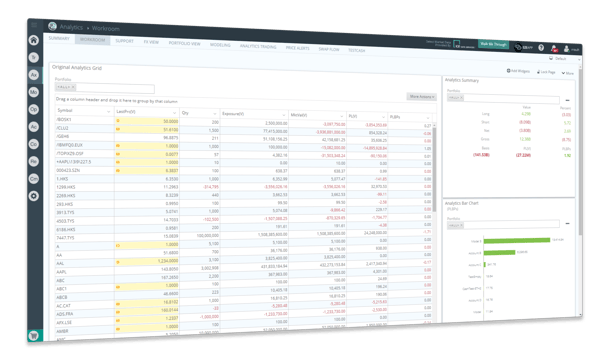 Take action, from anywhere.
Experience a modern, cloud-native platform that gives you access to your portfolios from anywhere from a web browser. And a native mobile app that lets you execute decisions on-the-go.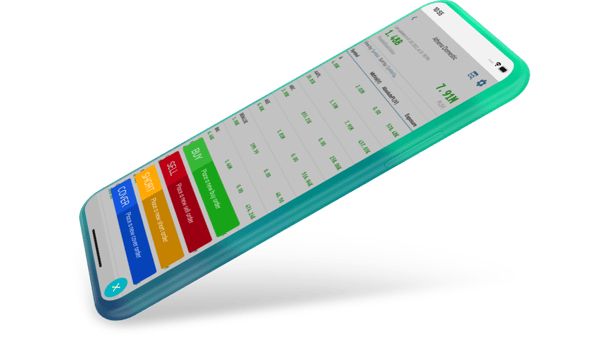 Mobile App
Tap. Trade. It's as simple as that.
Expert, dedicated, and responsive support.
Going beyond investment technology – maximize your platform's potential with expert client service teams who know your business. Dedicated representatives offer 1 on 1 assistance and respond in minutes, not days.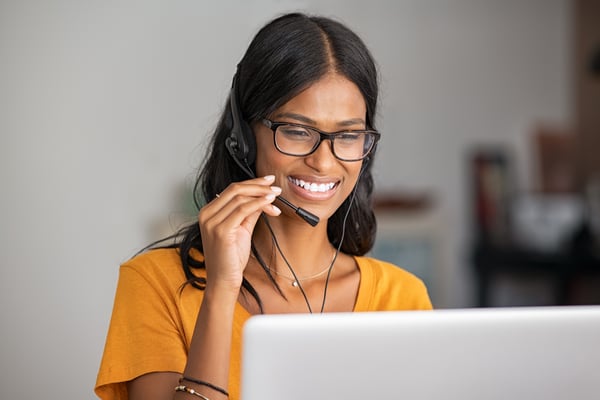 Level Up Your Front Office
Order Management
Quickly get orders out to market with one-click order entry and sophisticated allocation automation
Advanced Trading
Respond quickly to changing market conditions with an advanced trading engine
Mobile Access
Access your portfolios and trade on-the-go with a highly secure mobile app
Portfolio Analytics
Stay on top of your most critical data with extensive real-time market value, P&L, and exposure monitoring tools
Portfolio Modeling
Effortlessly rebalance portfolios and view an aggregate impact of your 'what-if' analysis
Eze Marketplace
Quickly find turnkey apps and other solutions for risk, market intelligence, data visualization, and more
Eze Locate Hub
Easily request and accept short locates across orders with an easy-to-use Eze Locate Hub
Compliance
Gain a holistic view into your firm's compliance with a fully integrated pre- and post-trade solution
10K+
Trades Entered Weekly
200+
Clients Live on Eclipse
ISO27001
Certified. Secure.
"When doing my due diligence on software solutions, I was looking for an elegant solution that could provide operational efficiencies across the fund. Specifically, we needed a platform that could handle all of our trading needs, provide the ability to view and monitor our P&L, and meet my in-house reporting requirements."
"We didn't have to change or alter any of our processes. Whether we're in the office or working from home, Eze Eclipse is the same. As long as we have a computer, we can log in from anywhere."
FAQ
What asset classes are supported with Eze Eclipse?
Eze Eclipse is a multi-asset investment management platform with intuitive order tickets for equities, fixed income, and more.
What counterparties does Eze Eclipse connect with?
Eze Eclipse provides access to a vast network to connect you with your preferred counterparties, brokers, admins, and other partners for true STP. With its open architecture, Eclipse can connect with virtually any counterparty or vendor. Eclipse offers access to an integrated FIX network powered by SS&C Eze, alternatively Eclipse can integrate with any of the leading FIX network providers.
Do I need to integrate with a third-party EMS?
No! For many of our 200+ clients, Eclipse provides all the trading support and features they need to run their funds. For those with more complexity in their trading strategies requiring advanced trading tools, algo wheel, best-execution analysis, etc., it is quick, easy, and cost-effective to enable Eze EMS. Eze Eclipse seamlessly integrates with Eze EMS for advanced trading functionality.
Does Eze Eclipse automate the short locate process?
Yes! Eze Locate is a fully integrated tool available in Eze Eclipse that fully automates the locate process for short orders. Eze Locate Hub enables you to see indicative rates across your connected counterparties, automates and informs your allocation decisions. We currently connect to the largest prime brokers and other providers of securities financing and continue to expand that roster.
How can Eze Marketplace help my front office?
Eze Marketplace is the fast and easy way to extend your Eze platforms and solve your business challenges quickly. Eze Marketplace gives you plug-and-play access to a rapidly growing menu of ready-to-enable solutions directly from SS&C and other trusted partners. Quickly find turnkey apps and other solutions for risk, market intelligence, data visualization, and more. Learn more here: https://www.ezesoft.com/marketplace
Ready to Talk?
Our sales team will be happy to talk through the options and help find a solution that works for you.