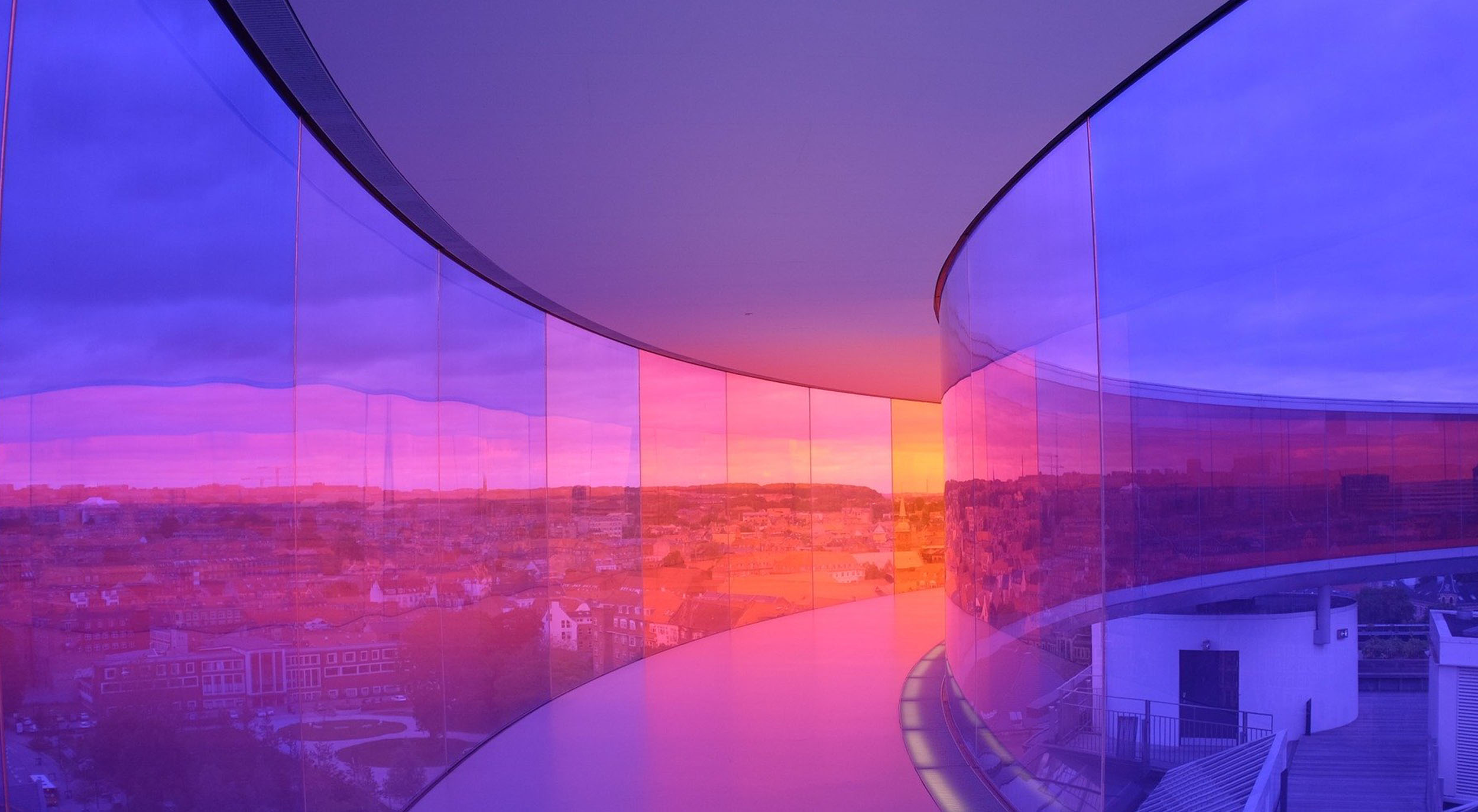 Eze Eclipse Front Office
Powered by a modern cloud-native microservices architecture, Eze Eclipse is highly available and accessible from a secure web browser or our native mobile app, so you can access your portfolios and trade from anywhere.
Your front-office tools available from anywhere
Investment managers today need a platform that not only allows them to stay competitive from anywhere but boosts their ability to effectively take investment ideas and turn them into investment decisions. And your front office requires easy access to your portfolios and the advanced trading tools needed to get orders out to market, fast. Eze Eclipse empowers portfolio managers and traders to maximize alpha generation with those tools to turn their investment ideas into reality.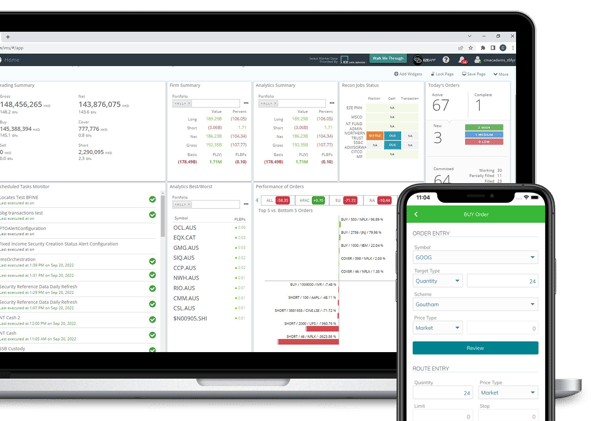 Turn Your Investment Ideas Into Reality
Whether you trade internally or connect to an Outsourced Trading Desk (OTD), you need enhanced order, execution, and analytics tools to help you stay ahead. Eze Eclipse enhances trading efficiencies directly from an intuitive blotter with optimized order routing, on-the-fly allocation tools, and key data summaries. Robust portfolio management tools allow you to stay on top of fund and strategy performance with real-time market values, Current Day Profit and Loss, Historical Profit and Loss, and exposure monitoring tools tailor-fit for each user.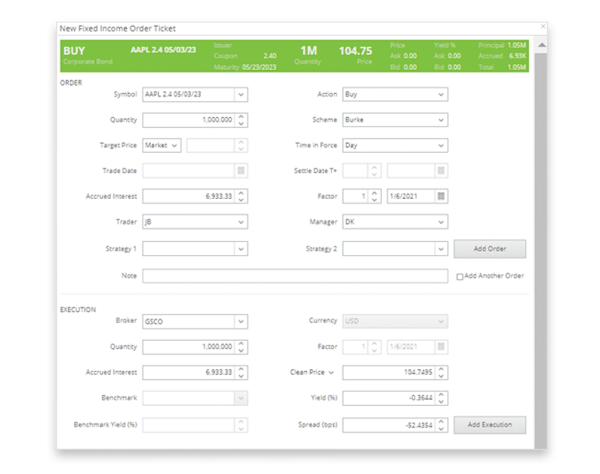 "When doing my due diligence on software solutions, I was looking for an elegant solution that could provide operational efficiencies across the fund. Specifically, we needed a platform that could handle all of our trading needs, provide the ability to view and monitor our P&L, and meet my in-house reporting requirements."
"We didn't have to change or alter any of our processes. Whether we're in the office or working from home, Eze Eclipse is the same. As long as we have a computer, we can log in from anywhere."
Powering Your Front Office with Eze Eclipse
Order Management
Fast order entry and sophisticated allocation automation
Mobile Access
Highly secure mobile access to your portfolios and trading with the Eze app
Market Data
Integrated multi-asset market data solution at no extra charge to lower costs
Portfolio Analytics
Extensive real-time market value, P&L, and exposure monitoring
Eze Locate Hub
Request and accept short locates across orders with easy-to-use Eze Locate Hub
Compliance
Robust pre-/post-trade compliance monitoring throughout the trade's lifecycle
Ready to Talk?
Our sales team will be happy to talk through the options and help find a solution that works for you.