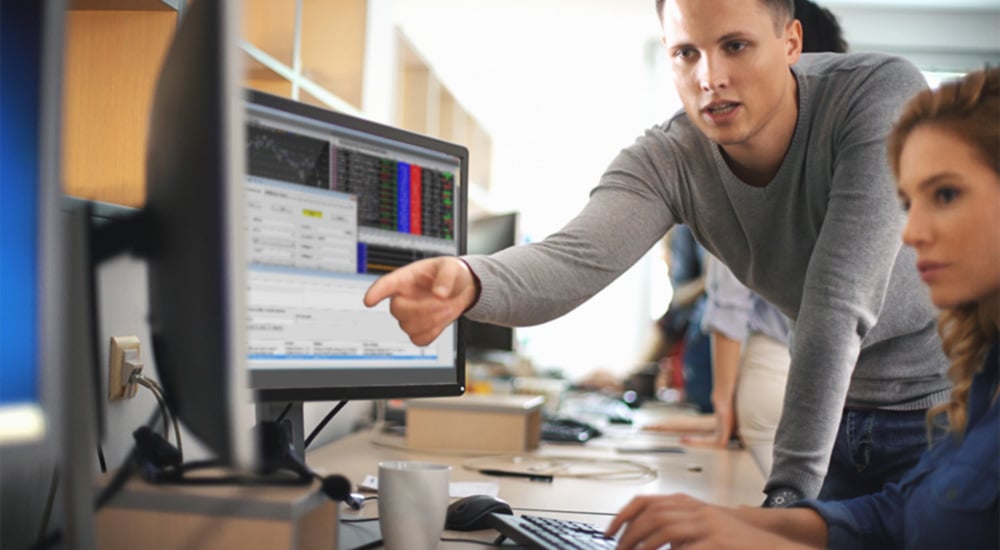 Compliance
Proactively monitor regulatory issues, investor mandates, and firm requirements.
You need to proactively monitor regulatory issues, investor mandates, and firm requirements, all while leveraging the ability to organize and report on these occurrences daily. Eze Investment Suite seamlessly integrates compliance checks and monitoring on a pre-, intra-, and post-trade basis, helping you build a repeatable process that limits manual intervention and maximizes your monitoring capabilities. Risk mitigation is an essential responsibility for trading technology, and as regulations change, you need an adaptable, robust compliance system with proven controls to ensure operational excellence. Eze provides the tools you need for a fully integrated, compliance-forward investment platform.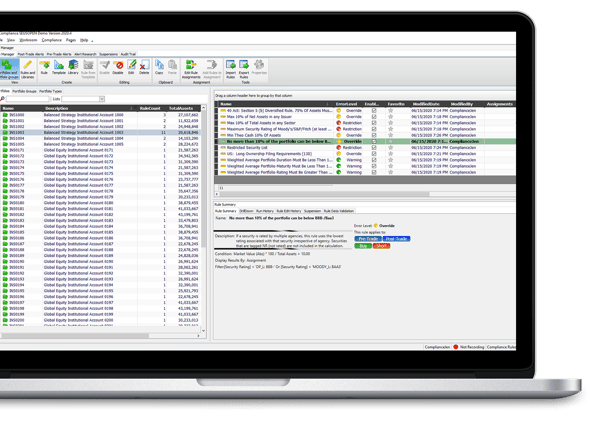 Automate and integrate your compliance checks across the investment lifecycle
Flexible rule creation, assignment, and management to address intricate investor mandates
Monitor compliance on trades originating from both Eze OMS and Eze EMS
Efficiently build rules with hundreds of industry-standard rule templates for all investment types
Effortlessly schedule your post-trade compliance runs to evaluate both intra-day and holdings positions.
Keep your firm up-to-speed on the state of compliance with robust reporting capabilities
Avoid high-risk time-of-trade mistakes with pre-trade compliance checks at all points in the trade lifecycle
Utilize a suite of built-in, configurable reports and distribute to appropriate parties
Simplify your compliance alert investigations with drilldown capabilities into relevant trades and positions
"Our business is growing, and Eze Investment Suite has supported that growth. By taking on the OMS, we have improved our compliance, trading, and post-trade processes."
Ready to Talk?
Our sales team will be happy to talk through the options and help find a solution that works for you.