At SS&C Eze, employees are encouraged to bring their own diverse perspectives and expertise to work each day. This aids in building an environment of collaboration and innovation which benefits not only SS&C Eze clients and employees, but our surrounding communities as well. Here are some ways you'll experience and become part of the community and culture at SS&C Eze.
Collaborate & Innovate
Despite being part of a large, well-renowned organization, SS&C Eze maintains a small company feel by fostering an open and collaborative work environment.
To continuously inspire you as an individual, and as part of the larger team, we offer an extensive library of courses, tuition reimbursement, and other opportunities for continuous learning and growth, like our mentorship program and Innovation Challenge.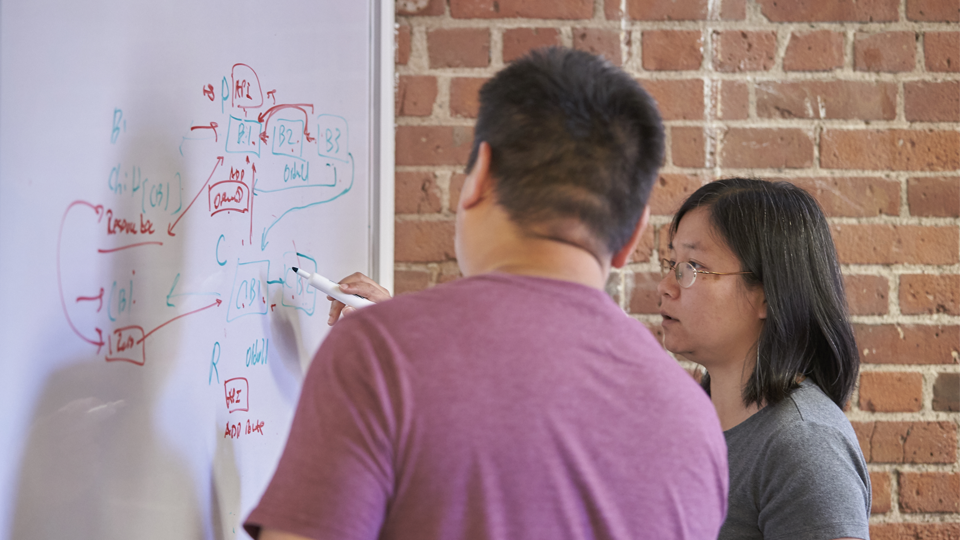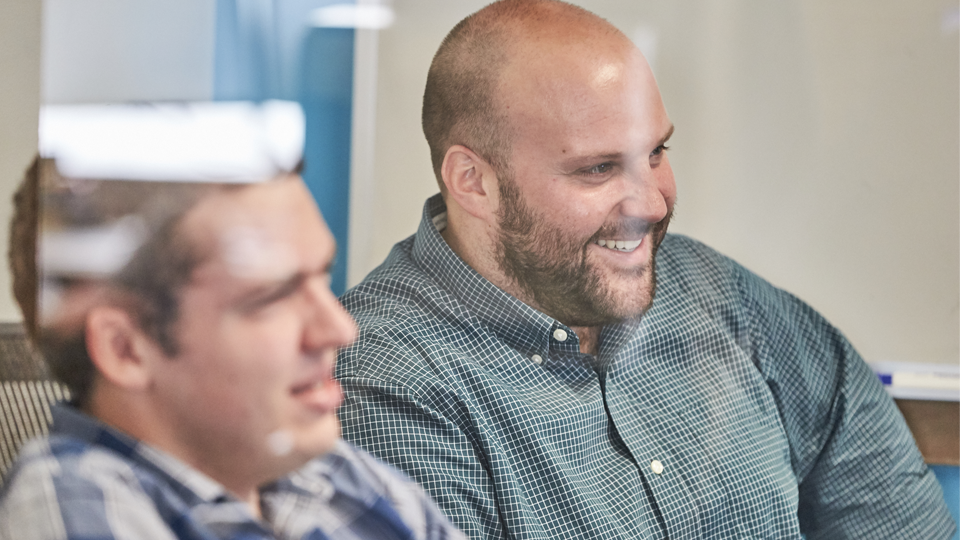 Influence & Impact
Throughout your time at SS&C Eze, you will have many opportunities to influence change—make a process more efficient, watch a product enhancement come to life, or establish an employee-led initiative that impacts the SS&C Eze culture or surrounding communities.
Leadership welcomes open communication and feedback and wants to hear from you. They act based on your input and provide transparency into company goals and progress through regular updates.
Achieve & Celebrate
With more than 1,000 employees powering our success, we understand the importance of individual and collective recognition. Employees receive feedback and recognition from managers and clients, as well as colleagues through our
Cheers for Peers program
.
Employees are encouraged and empowered to celebrate their achievements. Whether it's a company-run event, like our annual holiday and summer parties, a celebration hosted by a committee, or a Friday beer hour, we're always instituting new ways to celebrate your work, and have some well-deserved fun!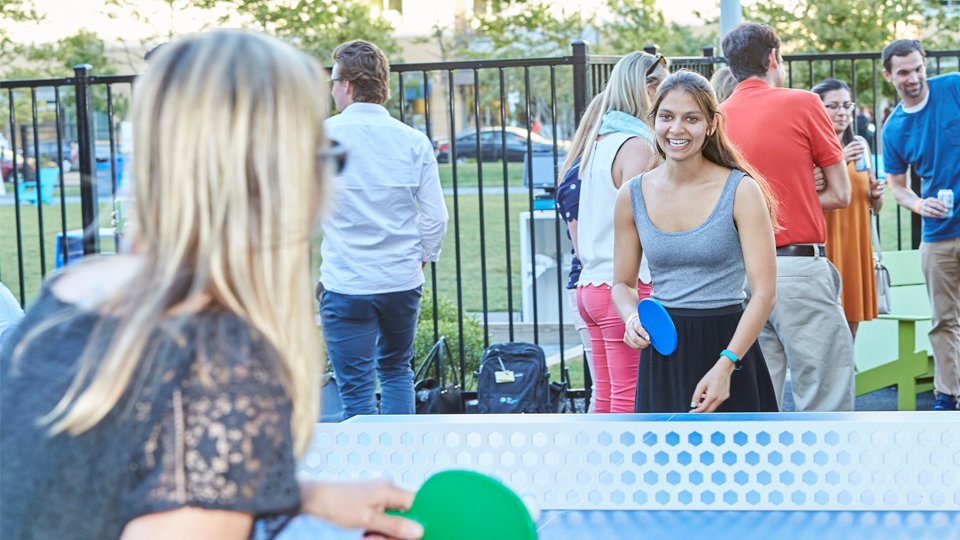 "At Eze, there are so many current and former colleagues and clients that have been my allies, mentors, and support systems. It's one of the main things that has kept me here - the people."
"The people I work with have a major impact on my ability to contribute and my desire to meet – and exceed – expectations. Having the opportunity to work with intelligent, caring, and driven people has been paramount in my professional development."
"One of the earliest pieces of advice I was given was to ask questions and try to learn as much as possible. That advice captured the moment – people working together to try and solve problems and push things forward. Today, we are a much more mature organization, but that spirit still holds."
Community & Culture Committee
Diversity & Inclusion Committee
SS&C Eze Employee Resource Groups
The Network Women's Network

Black Employee Network (BEN)

Hispanic/Latinx Organization for Leadership and Achievement (HOLA)
Asians at Eze (AAE)

PRIDE

SS&C Eze Veteran Employee Network (S.E.V.E.N.)
Interested in SS&C Eze? Apply today!
SS&C Eze is an Equal Employment Opportunity employer and as such does not discriminate against any applicant for employment or employee on the basis of race, color, religious creed, gender, age, marital status, sexual orientation, national origin, disability, veteran status or any other classification protected by applicable discrimination laws.