Trading
Achieve best execution with rapid access to liquidity and advanced analytics.
SS&C Eze simplifies your trading with a comprehensive, multi-asset class solution for order entry, allocation, execution, and analysis. We provide you with the tools you need to make faster, smarter, and more effective trading decisions. For enhanced functionality, pair Eze EMS with Eze OMS to seamlessly unify your front-office, bringing you the benefits of both systems and helping you achieve operational alpha without sacrificing speed-to-market.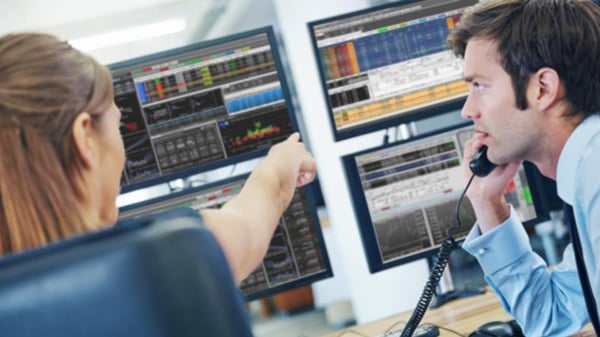 Manage your orders from a single or multiple configurable trade blotters
Create and manage automated trade rules based on new trades added to your blotter
Optimize best execution with pre-, intra-, and post-trade TCA powered by third-party integrations (e.g. Trade Informatics)
Easily allocate orders across multiple custodians, brokers, and strategies
Focus on your high-touch orders by leveraging rules-based order routing for your low-touch orders
Rely on integrated pre-, intra-, and post-trade compliance checks
Ensure enterprise-wide compliance on all trading activity and leverage advanced allocation functionality in Eze EMS
Quickly enter and execute orders across asset classes
Monitor exposures and forecast cash flows with cash ladders
500+
Sell-side brokers to execute with
750+
Multi-asset algorithmic and trading strategies from 75 brokers
"Eze gave us the best opportunity to simplify and automate many of our operational and trading processes."
Ready to Talk?
Our sales team will be happy to talk through the options and help find a solution that works for you.