Streamline and optimize your workflows
Eze Eclipse is designed to help you get your job done better, in less time and with fewer clicks. A user-centered design with an intuitive, easy-to-use interface simplifies complex investment workflows. With integrated tutorials and context-based help, you can take advantage of new features quickly and easily with everything you need to know right at your fingertips.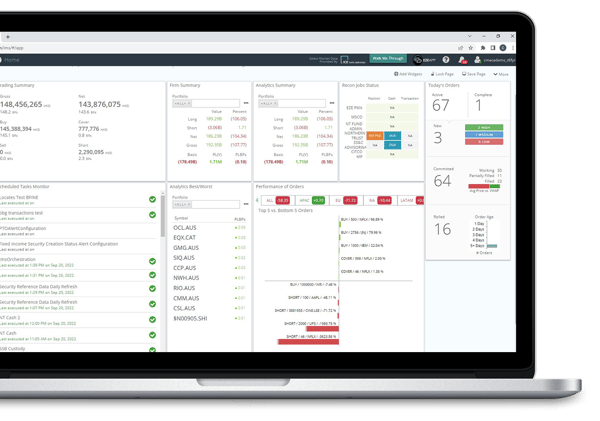 Tools to power your business from anywhere
With Eze Eclipse, you can run your business from anywhere. Whether you're in the office, at home, or on the road, it's the same seamless user experience. You can access Eze Eclipse from everywhere with just a secure web browser—no downloads required.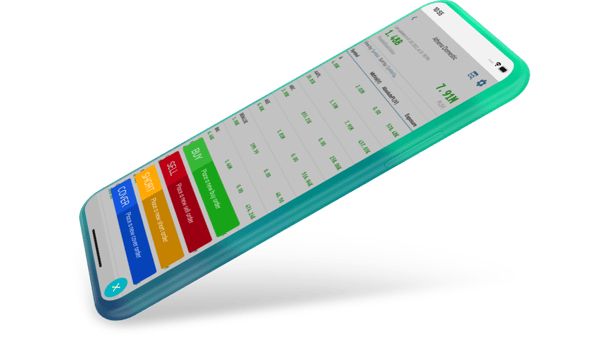 Built to grow with you
The Eze Eclipse platform is built to grow—designed for what you have today and where you need to be tomorrow. Eze Eclipse's cloud-native microservices architecture is built to evolve. As new and better technologies emerge, Eze Eclipse ensures you aren't locked into the technology of the past. Continuous delivery allows new features and updates to be released rapidly with no disruptions. With Eze Eclipse, you're always able to take advantage of the latest and greatest features and technology—today, tomorrow, and beyond.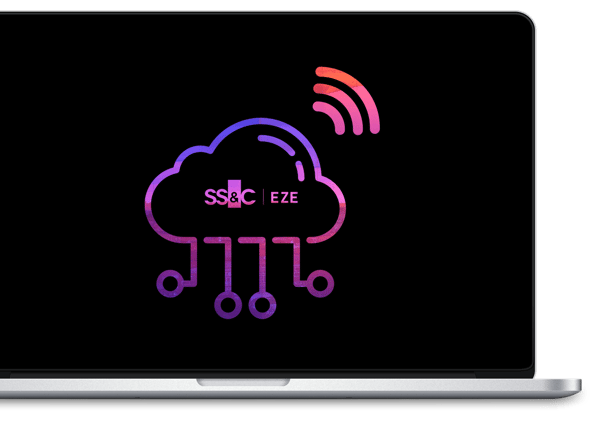 SS&C's front to back solution for emerging managers
In an environment of narrow margins, restrictive budgets, and limited expertise, growing an early-stage hedge fund into a successful business is anything but simple. While a targeted strategy is vital for attracting investor capital, so is the need for effective investment operations.
250+
Firms on the Eze Eclipse platform
Zero
Infrastructure required
Monitor extensive real-time and historical portfolio, benchmark, and individual security performance
Effortlessly reconcile positions, cash, and transactions to third parties
Meet investor mandates and industry regulations with pre-and post-trade compliance checks
Centralize your book of record on one platform
Trade efficiently with optimized order routing, pre-defined allocation schemes, on-the-fly allocation tools, and key data summaries
Quickly produce an independent and fully described Net Asset Valuation for both trading and non-trading events
"Investment managers today can't afford to operate with subpar technology or empty promises. Eze stands out from the crowd with a dedicated service organization that prioritizes our needs and invests in our partnership."
"With Eclipse, you can turn on the system and meet your basic day-to-day needs without a major headache. As your needs change, you do not have to reinvent the wheel; the technology can expand with you. And if there is a problem, you always hear back fast."
"The Eze Eclipse interface is powerful, clean, and intuitive, enabling the user to quickly become a product expert and reduce ramp-up times. There are extensive resources and walk-throughs available that can take you through common queries step-by-step within the application, and for any other questions, the Client Service team is outstanding."
"When a former colleague, a person I trust and respect, said that Eze Eclipse was fast and amazingly easy to implement, I was immediately on board. Eclipse is the latest in investment management technology. Because it is a cloud-based application, it was essentially plug-and-play. This ease of installation reduced our ramp-up time, which was critical."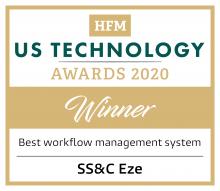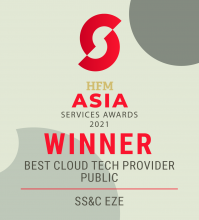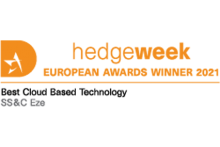 Ready to Talk?
Our sales team will be happy to talk through the options and help find a solution that works for you.