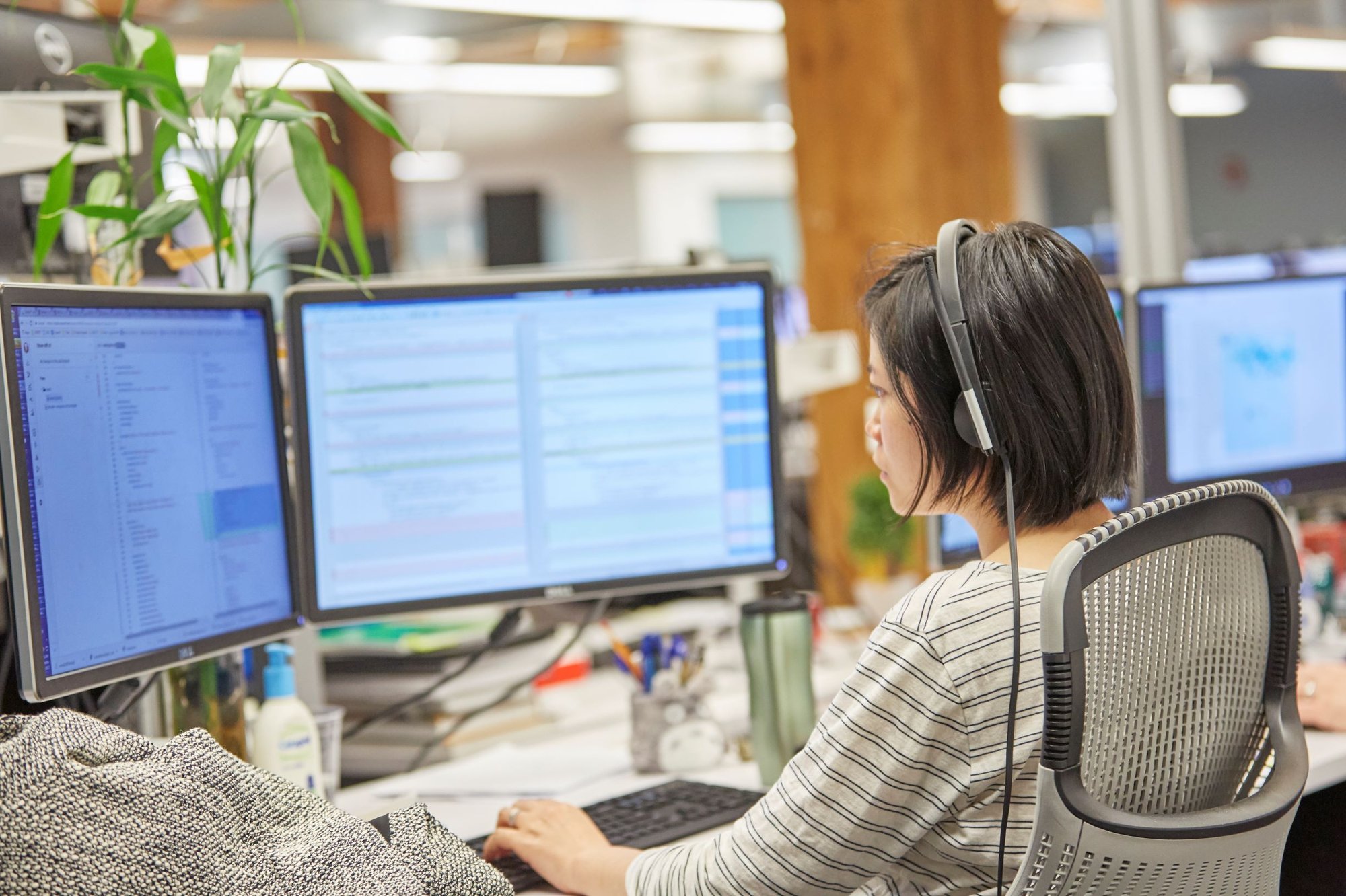 Client Service
With SS&C Eze's signature partnership approach, clients receive a personalized experience and fast and knowledgeable service.
Over the past 25 years, SS&C Eze has helped buy-side institutions across the globe power their investment operations and transform their businesses with exceptional technology and knowledgeable, fast, and personalized client service.
Reinventing the Client Experience
From front- to back-office, our mission is to deliver best-in-class service and support to every SS&C Eze client. Our experienced teams have a deep understanding of your business and know the demanding nature of front-office work firsthand. We recognize the urgency of issue resolution and the importance of fast, effective service. That's why SS&C Eze employs 500 globally dispersed support and service experts, so there is always someone available to take your call, to advise you on best practices, ensure your business processes are optimized, or help you quickly navigate roadblocks and issues.
Premium Service for Every Firm
As your partner for the long-term, we serve as an extension of your firm's operations. Unlike the industry-standard help desk, with SS&C Eze's partnership approach, our support and service teams are committed to learning your business, so we can help you succeed and grow. Every SS&C Eze client receives Premium-level client service that includes a host of value-added support offerings:
Software Implementation & Consultation
Advisory & Value-Added Services
Connectivity & Performance Monitoring
Expertise
The SS&C Eze client service team is made up of 500 product experts with extensive financial and technical knowledge acquired through years of industry experience. We recruit top talent and offer highly specialized and ongoing product training and professional development, so our team is always up to date with the newest product enhancements and on the cutting edge of industry trends.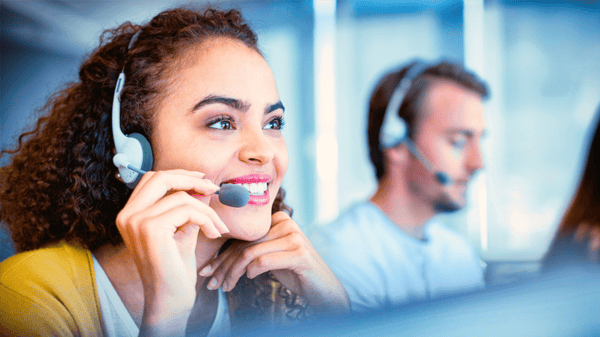 Efficiency
With hundreds of globally dispersed service personnel and product experts across the organization, there is always someone available to assist you when a need arises. To ensure timely and effective responses to all client inquiries, we leverage internal escalation procedures and sophisticated support technology. The depth of our service organization allows us to be efficient in our offerings and adapt and scale to meet new needs.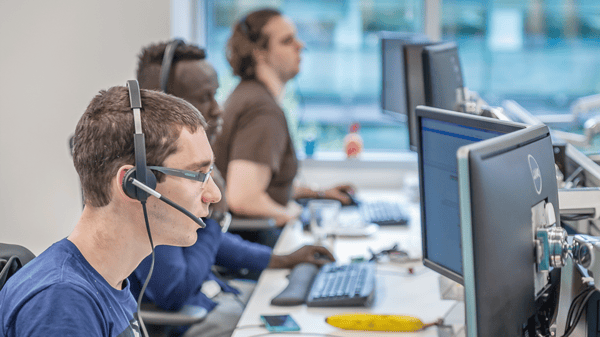 Partnership
At the core of SS&C Eze's service philosophy is our partnership approach. With this unique approach, we get to know you, your business, and your workflows. This allows us to serve as an extension of your operations and create efficient and role-specific workflows — comprehensive solutions that consider the nuances of your business. It also enables us to proactively resolve problems, and when a challenge does arise, act quickly and with the least possible disruption.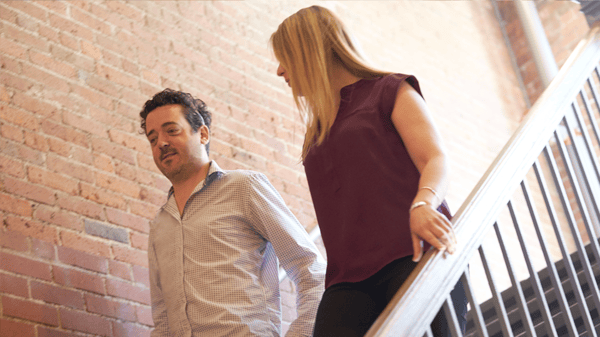 500
Service representatives
15
+
Average years of service leadership tenure
"The services team invested a great deal of time to understand our business, our workflows, and how we operate...They have been a true partner to us."
"The rapid pace of change in our industry means you need a resource that works with thousands of clients, a team that knows the technology inside and out. The client service team at SS&C Eze is that kind of resource."
"The Client Service team is outstanding. They are extremely knowledgeable, courteous, and prompt at providing support. We view them as an extension of our firm and could not be more pleased with SS&C Eze as a partner."
SS&C Eze Client Service: 360-Degrees of Total Coverage
Dedicated Client Success Manager
Your Client Success Manager (CSM) is your trusted advisor, providing deep product and industry expertise to personally consult you on best practices. Whether you're adding a new asset class or implementing new regulations, your CSM recommends strategies to help you refine and optimize your workflows.
Personalized, Focused Product Support
Your dedicated solutions desk serves as your first line of defense for day-to-day support. They're familiar with your workflows and are focused on quickly addressing your inquiries. This team not only responds to issues as they happen, but they're proactively monitoring client environments to identify and address problems before they even impact you.
Friction-free Trading & Counterparties Integrations
SS&C Eze works directly with your trading, counterparty, and other partners to reduce friction during the integration process. Dedicated service teams provide end-to-end setup and support for all FIX connections and data interfaces. SS&C Eze offers one of the largest connectivity networks and monitors tens of thousands of connections daily between our buy-side and sell-side partners.
Sophisticated Support Technology
SS&C Eze's service teams are backed by an industry-leading proprietary technology support platform. When you call, we have a 360-degree view of your relationship, including recent emails and calls, ongoing issues, projects, and client-specific documentation. With instant access to critical information about your firm, we're able to resolve your issues faster and more effectively.
Global Reach: Follow-the-Sun
When you partner with SS&C Eze, somebody is always available to take your call. We provide 24-hour support during all global market hours and service all major markets and time zones through a blend of geographically distributed and centralized support teams.
Onboarding
We work closely with you to fully understand your unique requirements and coordinate an implementation project that delivers a robust solution in a timely, seamless, and efficient manner. We ensure your implementation is fully managed from start to finish.
120
+
Implementations in 2020
What to Expect: SS&C Eze's Implementation Methodology
Sales-to-Success Handoff

Analysis & Planning

Holistic Design

Project Management
Training & Workflow Documentation

Testing

Go-Live Support

Hypercare
Expand Firm Capabilities, Activate Business Growth, Streamline Operations
All SS&C Eze clients receive a premium standard of service. In addition, we offer a host of project-based and long-term solutions for supporting your business as it grows.