Execution Management System
Power your performance and achieve best execution.
Power performance with premium liquidity access and market insights
Eze's Execution Management System (Eze EMS) is a high-speed, multi-broker trading solution that provides fast, seamless, and centralized access to an extensive liquidity network across global equity, futures, and options markets. It provides the critical market intelligence and real-time trading analytics you need to power your performance.
Trade smarter by doing more with less
Eze EMS Algo Wheel and automated order routing capabilities help you automate your low-touch orders so that you can focus on your more important and harder-to-work trades.
Unify your front-office with a fully-integrated OEMS
Leverage a fully synchronized trading solution, combining the advanced trading tools of Eze EMS with the robust pre-trade compliance, position checking, and allocation automation of Eze OMS. Eze EMS's Auto-trade Sync allows you to mirror your blotters in both systems in real-time so you don't have to swivel back and forth.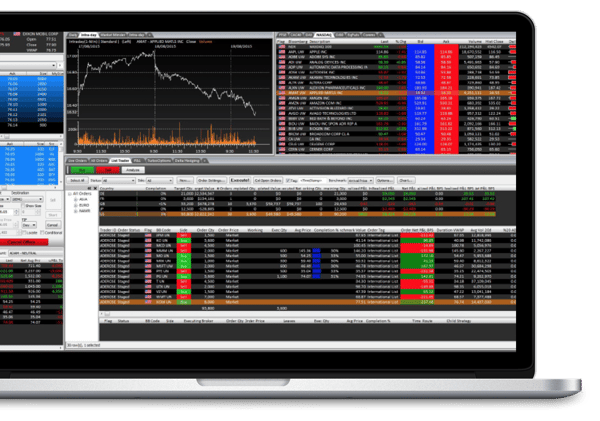 Minimize total cost of ownership with Software-as-a-Service (SaaS) delivery
Expand your shorting capabilities with integrated short locate capabilities
Quickly enter orders across asset classes including advanced program and list trades
Rely on powerful position checking, compliance, and allocation-scheme functionality
Access institutional liquidity for your digital asset/crypto trades
Easily source liquidity in one place with leading brokers, exchanges, ECNs, ATSs, and alternative liquidity pools
"Eze delivers a solution that is seamless and comprehensive. Having the OMS and Portfolio Accounting modules integrated with the EMS has made our workflows more efficient and centralized."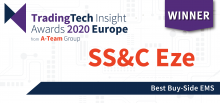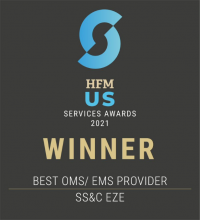 Ready to Talk?
Our sales team will be happy to talk through the options and help find a solution that works for you.