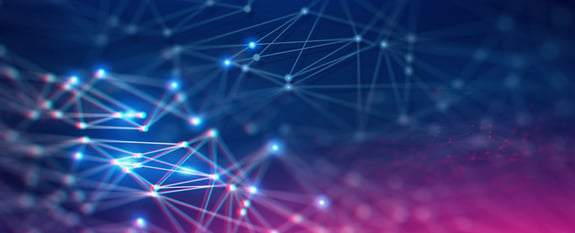 Eze Eclipse
An all-in-one modern cloud-native platform to optimize operations, mitigate risk, and reduce cost.
Modern technology you can rely on
Eze Eclipse ensures you can always access the tools you need to run your business. Powered by a modern cloud-native microservices architecture, Eze Eclipse is highly available and accessible anywhere you are, with a secure web browser or on a mobile app. The scalable and elastic infrastructure enables Eze Eclipse to auto-scale instantly to accommodate your growth or the most volatile market conditions. SS&C Eze is ISO 27001 certified so with Eze Eclipse you know you're relying on technology that puts security at the forefront.
One platform, one data set, for the entire investment process
Eze Eclipse consolidates your entire investment process onto a single, front-to-back platform reducing the need for multiple, costly vendors. Designed to automate investment workflows across your firm, Eze Eclipse eliminates multiple data sets and provides a single source of truth and with all the tools you need to eliminate tedious, manual processes to run your business more efficiently.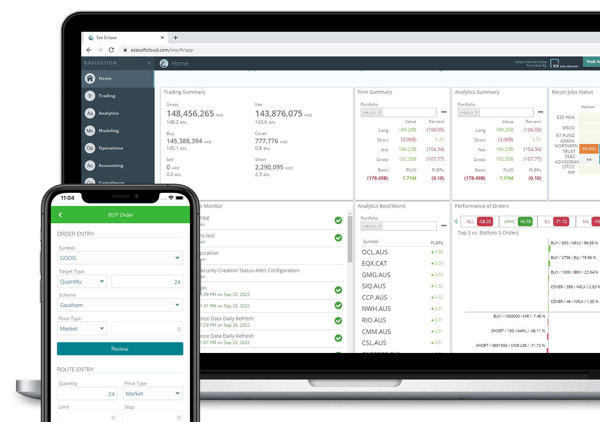 Minimize TCO & Maximize ROI
With zero infrastructure required, Eze Eclipse is purposely built for minimal overhead. With lower start-up costs, fewer IT resources required, and a design that streamlines the work of multiple systems onto a single platform, Eze Eclipse is built to minimize your total cost of ownership while maximizing the return on your investment.
Eze Eclipse
Eze Eclipse provides a flexible, fully configurable, and comprehensive investment experience that firms need to stay ahead.
Ready to Talk?
Our sales team will be happy to talk through the options and help find a solution that works for you.