Navigate business challenges & changes. Transform your firm.
SS&C Eze's flexible menu of Strategic Services gives you access to a wider breadth of service offerings beyond Eze's standard platinum level of care. Whether you need additional support to navigate new business or operational challenges, are experiencing short-term resource constraints, or are looking to optimize your platform experience, SS&C Eze has a solution for you.
Our highly-specialized teams of operational and industry experts act as an extension of your firm, applying decades of experience to help you enhance efficiency, expand platform capabilities, decrease operational risks, and maximize information flow across your firm.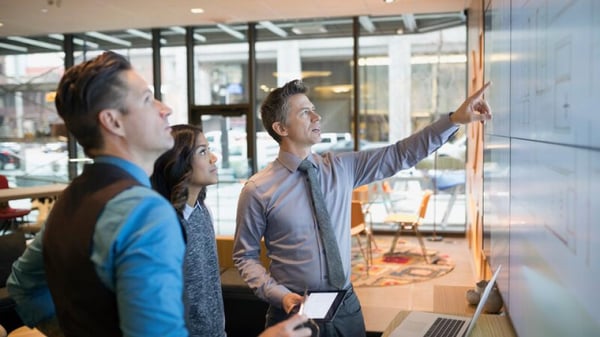 Transform Your Firm with a Customized Service Solution
Navigate Business Expansion​
Address changing business conditions with targeted projects or resource augmentation.
Optimize, Scale, Improve​
Maximize your platform experience with in-depth consultations on your workflows and best practices.
Access Technical Expertise
Utilize dedicated technical resourcing to accommodate sophisticated system changes.
Expand and Enhance Firm Capabilities, Activate Business Growth
Whether you're looking to augment existing resources, optimize your workflows, or accommodate sophisticated system changes, the client-specific design of SS&C Eze's Strategic Services solution is built to meet your needs on your timeline.
Strategic support for new projects and business initiatives
Staff augmentation
Workflow consultation
Advanced resource assistance
Don't see what you're looking for?
SS&C Eze is committed to helping you succeed. Learn how you can leverage SS&C Eze's bespoke service offerings to meet your needs: