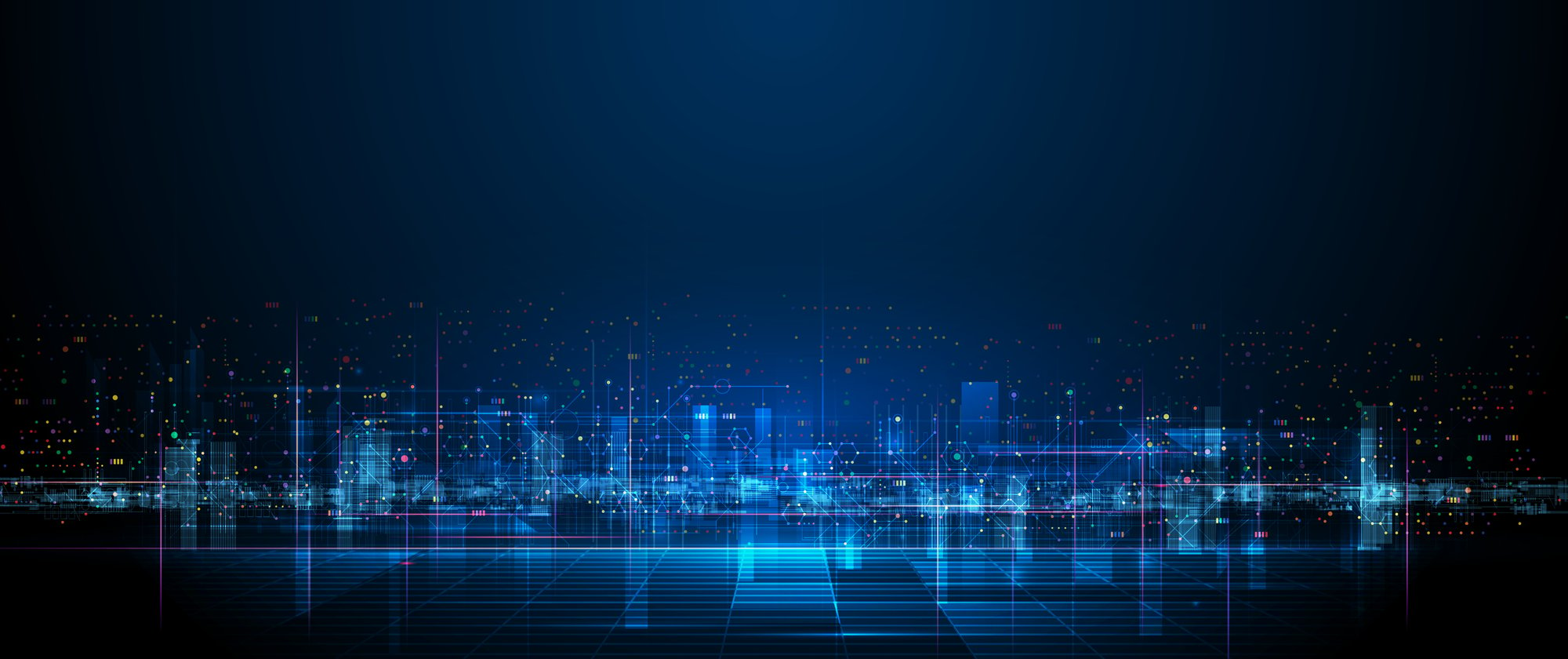 Truth. From a Single Source
Get the information you need and trust in one easy-to-access location that is never more than a click or two away. Eze Eclipse simplifies your back-office operations to help make you more efficient with single-screen reconciliation workflows, a single security master, and an independent, timely, and accurate Net Asset Valuation (NAV).
The Power of One
With Eze Eclipse, a single general ledger powers your firm and informs decision making with one data set you can have complete confidence in. Leverage a centralized book of record so you can easily make historical adjustments across all your positions and valuations.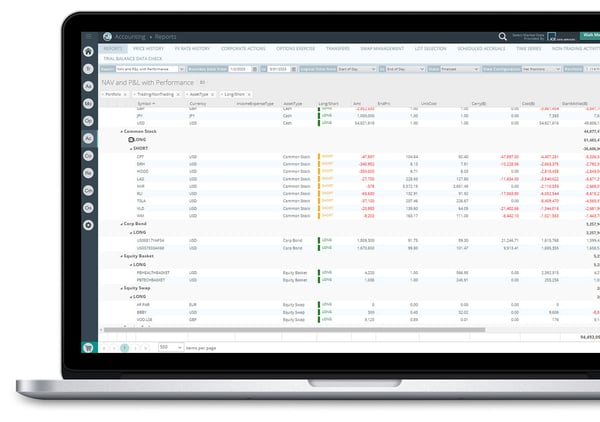 Modern Technology, Simplified
Eclipse's intuitive user interface enables you to get the job done better and in less time. With simplicity always at the forefront, you have an accounting system that guides you in the right direction thanks to efficient and impactful workflows. Dynamically drill down to see exactly what contributes to your balance sheet and income statement, access the latest grid technology, schedule your exports and reporting in advance, and minimize manual errors.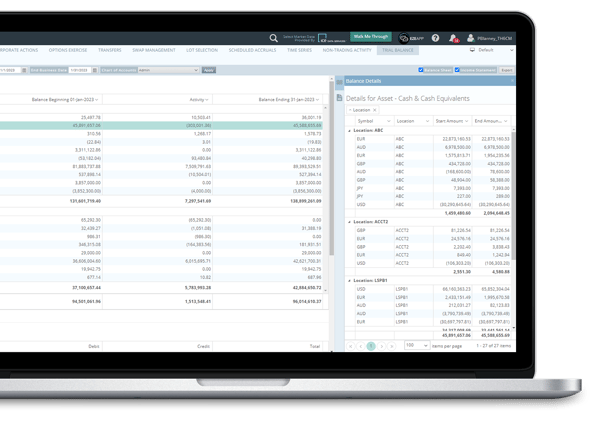 Analyze the Past. See the Future
Better understand your fund's performance over time with native time series reporting at your fingertips. Whether you are looking for quarterly performance over time or daily exposures over the course of a month, Eclipse empowers you to slice up historical performance data and run reports based on specific time periods.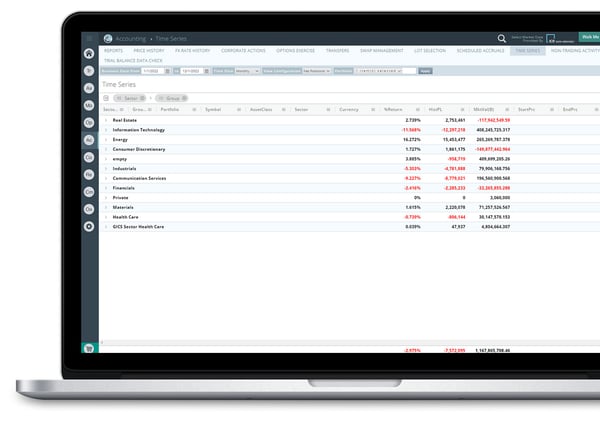 Empower Your Back Office
Corporate Actions
Add dividends, split stocks, change symbols, convert securities, assign, and experience options, and so much more
Non-Trading Activities
Easily and effectively track your non-trading activity to track cash movements not directly tied to a trade's execution
Time Series Reporting
View valuations and P&L data over pre-defined time slices for a selected time period and track the performance of your fund measured across fixed time intervals
Trial Balance
Generate and view balance sheets and income statements so you can compare credits and debits for your portfolios over a defined time period
Scheduled Accruals
Automate your accrual schedules to post periodic journal entries
Reports
The Reports tab of the Eclipse Accounting page displays your data in different views in order to support the fund management activities your fund needs
200+
Clients Live on Eclipse
ISO27001
Certified. Secure.
"When doing my due diligence on software solutions, I was looking for an elegant solution that could provide operational efficiencies across the fund. Specifically, we needed a platform that could handle all of our trading needs, provide the ability to view and monitor our P&L, and meet my in-house reporting requirements."
"We didn't have to change or alter any of our processes. Whether we're in the office or working from home, Eze Eclipse is the same. As long as we have a computer, we can log in from anywhere."
FAQ
What asset classes are supported with Eze Eclipse?
Eze Eclipse is a multi-asset investment management platform with intuitive order tickets for equities, fixed income, and more.
What counterparties does Eze Eclipse connect with?
Eze Eclipse provides access to a vast network to connect you with your preferred counterparties, brokers, admins, and other partners for true STP. With its open architecture, Eclipse can connect with virtually any counterparty or vendor. Eclipse offers access to an integrated FIX network powered by SS&C Eze, alternatively Eclipse can integrate with any of the leading FIX network providers.
Ready to Talk?
Our sales team will be happy to talk through the options and help find a solution that works for you.