Aaron Santana-Smith, Head of Front-Office Enterprise Business at SS&C Eze, was recently asked to participate in a panel discussion at the 
Cloud Coach
 conference in Boston. The panel addressed the topic: "The Challenges of Being a Customer-First Organization." In this blog, Aaron continues to share his valuable perspective, putting together the perfect recipe for creating seamless client experiences.

In November of 2014, I joined the Client Service team at SS&C Eze, then Eze Software Group, as a business consultant and immediately became immersed in the fast-paced world of investment technology. At that time, I sat on one of the many regional coverage teams of eight or nine consultants who filled our working hours with nothing but the concerns and motivations of the subset of 35-45 client organizations for whom we were responsible.
We managed every relationship, staffed every project, and answered every question with the goal of always picking up the phone within two rings. We brought caffeinated greetings to our clients before market open and kept watch long after the closing bell, giving them peace of mind that everything ended up where it was supposed to and that we'd all be ready for another day.
I must admit, at first glance, the service model back then appeared a bit chaotic.
But it worked. As I settled into my role, I became closely acquainted with clients, many of whom would later become friends, who would openly share feedback. I was pleasantly surprised to hear their deep appreciation for what my team, and the incredible teams at our backs, did to make their lives easier each day.
At the same time, I spoke to our sales teams, who would echo the words of our clients: that we, the service team, were one of the key reasons clients chose SS&C Eze, not to mention a major differentiator compared to our competition. This blew my mind. Now, after spending most of a decade evolving alongside this organization and seeing the underlying culture enabling SS&C Eze to truly be more than a vendor but also a partner to our clients, I can't imagine it being any other way.
As appreciated as we were, we were not perfect. And since those "good ole days," we have continuously iterated upon the model we use to support our clients, growing to a team of 500+ and leaving no stone unturned in our journey to deliver an even more seamless client experience than we did back in the day. The approach and tools have changed, but the constant has always been the place Client Service holds as a proud cornerstone of our broader organization's collective identity and the weight our service reputation carries in the market.
The recent Aite-Novarica report on buy-side OMS technology providers ranks SS&C Eze's front office platform, Eze OMS, as top "Best-In-Class," and our Client Service and retention scores are part of the reason why.
Through rapid organizational growth and evolution over the nearly 10 years since I started at SS&C Eze, how have we remained at the very top amongst our peers for Client Service?
I don't pretend to have invented it but let me put on my chef's hat and let you in on our "secret recipe."
The Recipe for Satisfaction Stew
Prep:

None required

Cook:

28 Years…and then keep cooking

Yields:

Over 1,900 satisfied firms
Directions
Step 1: Determine what kind of service organization you want to be
The first step is asking yourself, "What kind of service organization do we want to be?" It's an easier question to ask than answer, but without it, your Satisfaction Stew has no base.
For us, the central aim has always been to focus so completely on the client experience that firms who aren't our clients wish they were. As with all wholesome recipes, this one just tastes better when it is made with love (the empathetic, professional kind), and that has been our secret to approaching this initial step.
Our Client Service team's key motivators aren't upselling, metrics, or taking advantage of the great professional network they have access to. In fact, the majority of folks I speak to on these teams feel their best when they know they have done something valuable for their client. It sounds almost disingenuous, but I never see more smiles than when our teams are deep in productive partnership with clients.
We have competitors who have unfortunately forgotten this key initial step, bringing in mercenary project and support teams to do the most important work, scaling tenured staff so thin you can't see them, or deputizing service staff to "Always Be Closing!"
Step 2:

Add

a generous portion of pride in your work
You don't nail this recipe by throwing everything in the pot, giving it a stir, and seeing what happens, even in a time crunch. Don't rush it, be mindful of every step, and take pride in everything you do.
One of the biggest challenges facing any service organization, even large ones like SS&C Eze's, is that there are only x number of people capable of doing y amount of work in z amount of time. This problem can lead well-intentioned service teams astray if they conflate "getting through everything" with providing good service.
When that happens, the initial ingredient is canceled out, the identity of the team is lost, and the stew is irretrievably made bland. As much as efficiency should be a focus of any service team empathetic to their client's needs, it cannot come at the expense of individuals taking pride in their work and having that pride shine through to the client. By taking the time to get it right the first time, you actually save time and enhance your efficiency down the line.
Step 3: A dash of simple, direct communication to add flavor
A culture of simple, direct communication is like the salt in this recipe. When you don't have enough of it, you might not be able to place your finger on exactly what's off, but when you add it in, the dish is transformed. I suppose that, like salt, adding too much communication can make the dish unpalatable, but that is not normally the challenge I see organizations face.
The best way to ensure your client or colleague forgets everything you want them to remember is by being too verbose, too flowery, or too technical. Keep it simple, and remember that bad news doesn't get better with age. Never shy away from the conversation that needs to be had for the client's benefit.
Step 4: Simmer to let organizational memory become richer with time
This is where your Satisfaction Stew will begin to truly take shape into something far more impressive than the sum of its parts.
As the service organization simmers and continues to develop, a priority focus should be on methodically cultivating an organizational memory. The key to this step lies not just in the form of well-tenured staff but also in ensuring that hard-won lessons are captured and periodically revisited. The driving element here is a relentless pursuit by the organization to produce better versions of itself.
If the team simply barrels forward without taking the time to mature, akin to boiling this stew, your clients will find the most essential elements of your organization (i.e., the meat and potatoes) become tough, over-chewy, and impossible to stomach.
Step 5: Bring it together with customer-centric alignment
So many providers have it backward – they believe success comes when product and service teams are focused primarily on sales enablement. Flipping that on its head, however, and aligning the product and sales teams to be as customer-focused as their service team is like when the ingredients of the dish harmonize into the perfect blend. It tastes better, and it is what your client wants to be served.
We liken our clients' journeys to the glidepath of a landing plane. In aviation, a glidepath is chosen for "safe obstacle clearance." That is what we strive for in our customer's journey, starting with a customer-centric consultative sales process, continuing seamlessly through onboarding and onto a well-managed BAU.
One of the most important aspects of a positive long-term client experience is delivering the updates clients most desire. To achieve this, product managers should partner with clients to dig into their desired future way of working – and then have the passion and follow-through to help create that future for them.
Serve When Ready
Like any good stew, these ingredients need time to reach perfection. The great thing about this particular stew (and the final secret) is that if you check in frequently and deftly manage the balance of ingredients, the result will continue to evolve and improve as long as the heat is on. Just ask these clients.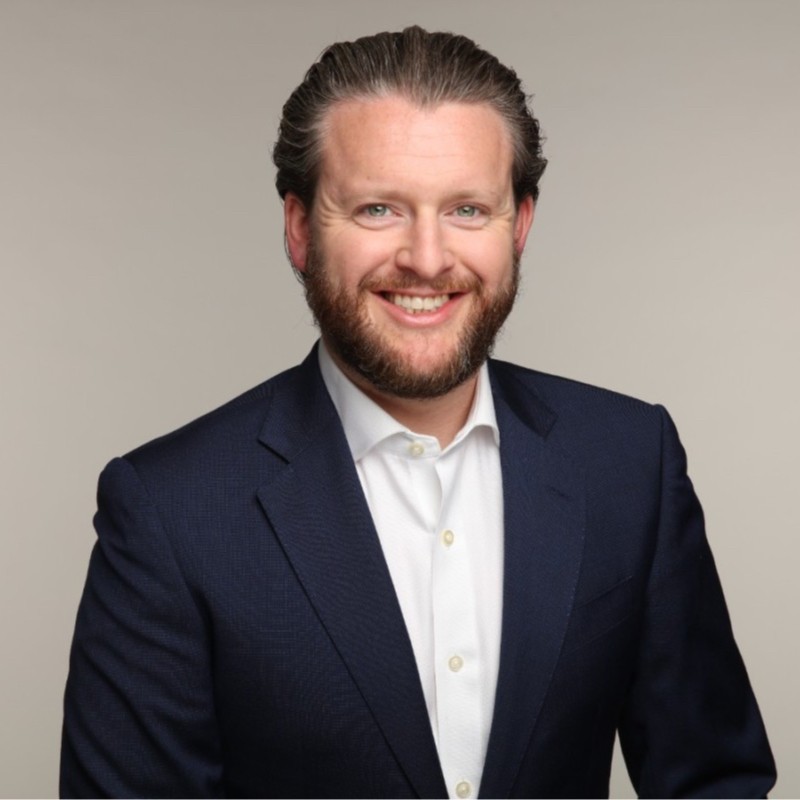 Aaron Santana-Smith
Aaron Santana-Smith leads the Enterprise Business at SS&C Eze. In this role, he focuses on the growth and well-being of Eze's largest clients globally. Additionally, Aaron serves as director of EMEA & APAC engagement at SS&C Eze, overseeing onboarding, project delivery, and PMO for many of Eze's valuable international clients. Aaron has spent more than eight years at SS&C Eze, splitting his time between the company's New York City and London offices. Throughout his tenure, he has held multiple leadership positions, including senior engagement lead for Eze's EMEA client engagement team. Aaron was also responsible for founding, developing, and leading Eze's US upgrade team. Aaron's experience spans the defense, aerospace, and financial technology industries. Prior to joining SS&C Eze, he worked at Raytheon Integrated Defense Systems. Aaron also held positions in finance, supply chain, and program management at Assurance Technology Corporation, managing a portfolio of space-flight programs. Throughout his career, Aaron has had many exciting opportunities, including working on the world's most advanced stealth destroyer, implementing multiple best-in-class ERP systems, and working with NASA to develop the space technology responsible for delivering weather forecasts. Aaron holds a Bachelor of Science from Northeastern University's D'Amore-McKim School of Business, with a concentration in finance & supply chain management. He also has his Project Management Professional certification from the Project Management Institute.