Expensive maintenance fees. Costly upgrades. Overly manual processes.
If this sounds like your investment management technology experience, not only is it costing you time and money and damaging your bottom line, but it's putting you in a vulnerable position to fall behind as your peers surge ahead. It's time to look for a new investment management system. Now that you know you need a new system, it's about finding the right one for your firm, and there's a lot to consider. Doing vendor due diligence when evaluating new systems is crucial. But we get it; it's not easy, and the list of questions to contemplate during this process can be daunting. To help you out, we've compiled a list of questions frequently asked of us by investment managers doing vendor evaluations. Check out these questions, as well as our tips for what you should be looking for in a potential provider below.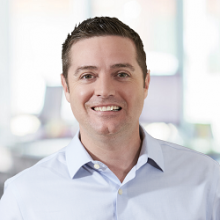 James Griffin
James Griffin is executive managing director, head of global sales for SS&C Eze. In this role, he's responsible for overseeing new sales, existing client growth, and strategic business development for SS&C Eze products worldwide, including SS&C Eze's flagship solution, Eze Investment Suite, as well as its cloud-native platform, Eze Eclipse.