Rising fee pressure, cost constraints, and investor scrutiny have led to increased focus on how resources and budgets are allocated within firms. As a result, they are constantly looking to strike a better balance between cost, value, and need. However, when it comes to investment technology, it's not always easy to determine the long-term total cost of ownership (TCO) or ongoing value and fit.
The lack of transparency around costs can be frustrating and confusing when you are in the process of or considering onboarding a new technology vendor. A good deal of this confusion comes from the fact that the price listed on a vendor's proposal is often not the solution's total cost of ownership (TCO). Buyer's remorse is not uncommon when unexpected additional costs start creeping up and deviating from the budget expectations set based on the final proposal.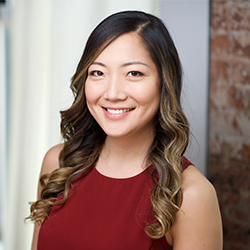 Jenny Kim DeSmyter
Jenny Kim DeSmyter is managing director, sales strategy at SS&C Eze. Jenny is responsible for driving strategic sales initiatives worldwide, and she also oversees packaging, pricing, SS&C cross-sales programs, and revenue operations for the company. She has nearly 15 years of experience managing strategic relationships with hedge funds and other buy-side institutions. She joined SS&C Eze in 2007 and has held a number of leadership positions in sales and client service helping to advise, consult, and implement front-to-back technology solutions. In addition, Jenny is the founder of The Network, SS&C Eze's leadership development program for women. Jenny earned her B.A. in Sociology and History, cum laude, from Duke University.