Check out some of our top enhancements from the past year and listen to our experts discuss their favorites.
With 2023 now in full swing, we wanted to reflect on some of our most impactful Eze Eclipse enhancements from 2022. Throughout the year, we continued to expand and invest in our industry-leading service organization and once again invested over $40M USD into research and development, rolling out weekly product releases with new features for Eze Eclipse.
We continue to look to our clients to build out the features they need most, as well as stay on top of current trends in the marketplace. Ensuring we provide the most modern investment technology stack the market has to offer, we've built out new features and enhancements to give you a more efficient and streamlined experience from front to back.
We've made strides in key product enhancement areas, including new Eze Marketplace tools, a better mobile experience, continued asset class expansion, and much more. Check out some of our top enhancements below:

Eze Marketplace
We added 8 new Eze Marketplace apps in 2022 and will continue to add more throughout this year. Since launching, we've integrated with 14 new partners.
New apps include new fixed-income trading networks, artificial intelligence & data analytics, TCA & best execution technology, FX trading, data aggregation & reporting, risk analytics, and more.
A new Marketplace Portal enables you to view current offerings without needing to leave your Eze Eclipse platform – gather information on apps and request demos directly from the portal.
Trading
And More to Come
This year, we're continuing to focus on key product development themes, including better tools across the front-to-back office, an enhanced mobile app to do more on the go, multi-asset class expansion, and continuing to build out Eze Marketplace by expanding our partner integrations.
Check out these videos of Product Management's favorite recent Eze Eclipse enhancements:
Time Series Reporting
Fixed Income Security Master
Mobile App enhancements
For more information on these and other great enhancements, check out our Update Tours.
Learn how Eze Eclipse can help you Eclipse your competition, or contact us to see it in action.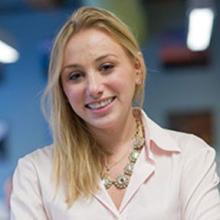 Rachel Rauh
Rachel Rauh is a Director of Product Management on the Eze Eclipse product and oversees the Portfolio Management, Market Data, and Compliance product areas. Rachel joined the company in 2013 as an Analyst in the QA department before transitioning to Product Management in 2015. She graduated from Harvard University in 2011 with a degree in East Asian studies.