Create momentum, not drag
Is your technology holding your business back?
Stitched together workflows, lack of configurability, and unanswered service calls create organizational drag on your business and impact your bottom line. Your investment management system is an investment in your future. Is yours putting your portfolios at risk?
Propel your business forward and accelerate alpha with Eze Eclipse. Scalable and secure – Eze Eclipse brings speed and agility to your front office, precision and accuracy to your back office, and instills investor confidence. All this backed by the industry's largest service team, with response times measured in minutes, not days.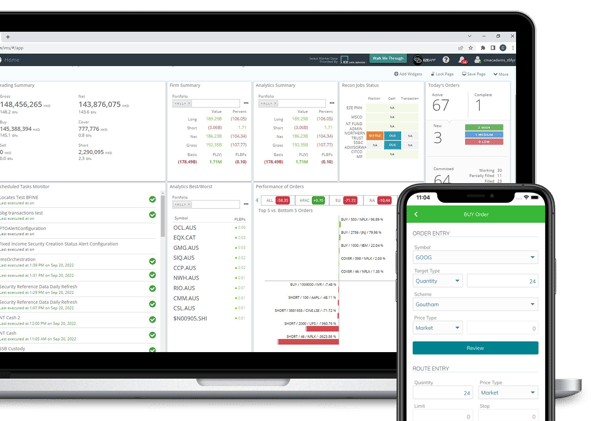 Not all cloud is created equal
Flexible. Configurable. Built Different.
Unlike other legacy cloud platforms, Eze Eclipse was built from the ground up - for the cloud, in the cloud. Eze's cloud-native microservices architecture is ISO-certified, scales quickly, maximizes uptime, and continuously updates with no disruptions.
Configurable dashboards and intuitive workflows – Easily create your own views and dashboards without custom coding or custom work requests.
Single-click trading from any screen – No more swiveling between screens or navigating unwieldy symbol lists.
Run your business from anywhere across desktop, web, and mobile – No local installations and a native mobile app for true on-the-go trading.
Centralized General Ledger – Eliminate multiple reconciliations and disconnected data.
Real-time trade analytics right at your fingertips – Stop juggling trades across multiple screens.
Mobile App
Your portfolios in the palm of your hand
Power your performance on-the-go with Eze's native mobile app for Android and iPhone. Get a real-time pulse of your positions, easily organize your data to see what matters most, and tap-and-trade to quickly take action when opportunities arise, all from the palm of your hand.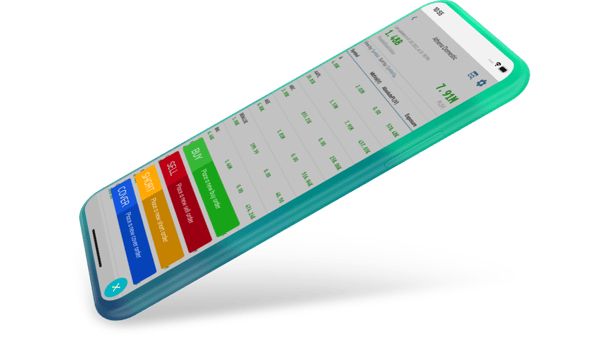 Front, Middle, and Back-Office Managed Services
Accelerate growth without straining resources
Handoff lower-value tasks to Eze so you can focus on accelerating alpha. Eze's specialized accounting and operations professionals act as an extension of your team, taking over essential, routine daily and monthly processes so you can conserve resources for highervalue work. Strengthen your internal resources without adding headcount, onboarding third-party vendors, or paying for additional user licenses all while retaining control and visibility over your operations. And scale up or down as needed to align with your business needs of today and tomorrow.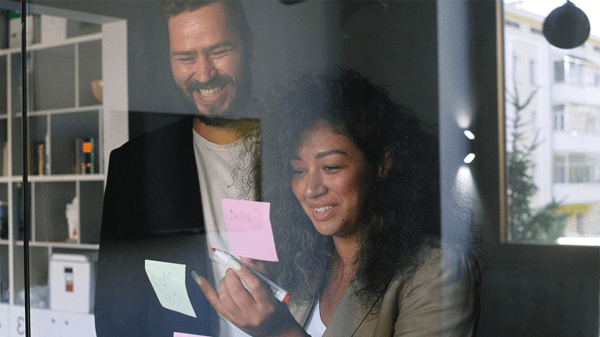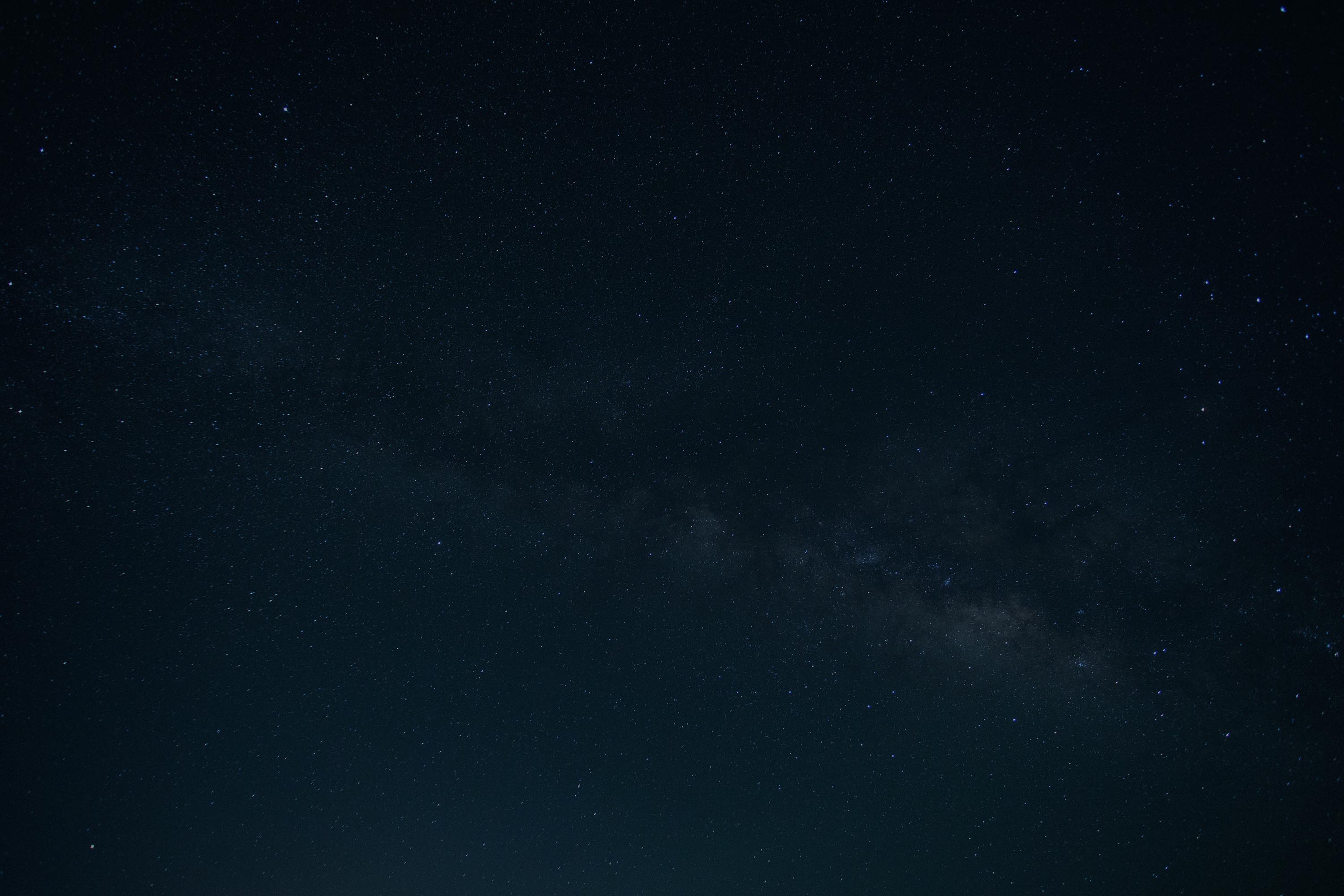 Front-Office Expertise
We understand the urgency the front office demands. Eze Eclipse is designed for back-office precision as much as it is speed and agility for your front office.
Future Growth
SS&C Eze is an investment in your future. We're a partner for the long term and are committed to helping you grow with technology that gets it done faster.
A Trusted Partnership
We take trust seriously. We have a long track record of delivering on commitments, and we don't believe in empty promises. We say what we mean and do what we say.
Easy-to-Use
Users love the simple, intuitive interface and integrated Help and tutorials that make it easy to use new features. Get the job done better and in less time.
Secure
We know how important security is to your firm, but you can't just take our word for it. SS&C Eze is ISO 27001 certified, encompassing ISO 27017 and 27018 for Cloud Security and Cloud Privacy.
Proven
With more than 200 firms live, Eze Eclipse is the fastest-growing all-in-one investment cloud platform.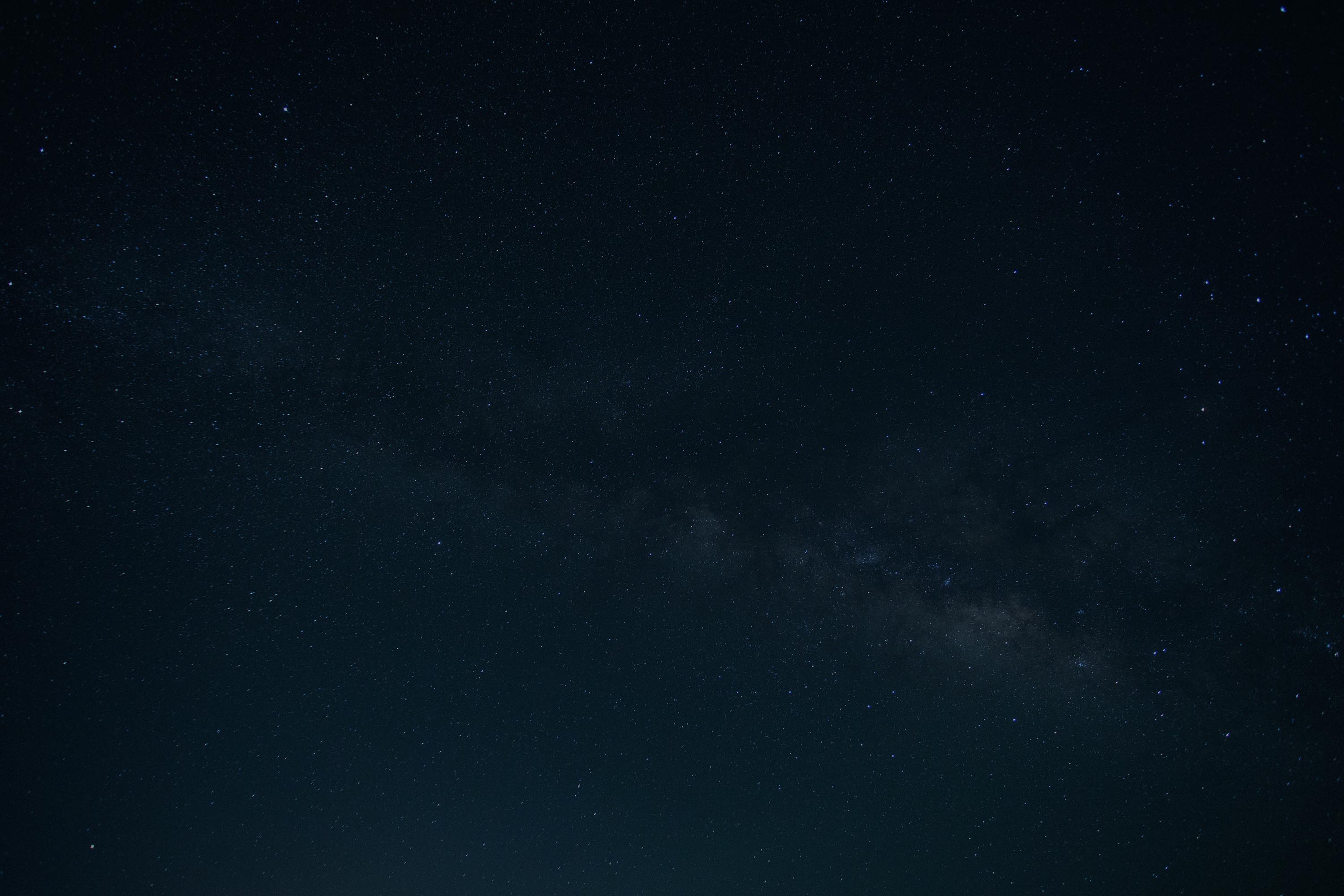 Your success is our business
We're your partner, not just a vendor
For more than 25 years Eze products have consistently been ranked best-in-class because we invest in them. With more than $40m spent on R&D and a team of 400+, the size, scale, and capacity of our R&D is unmatched. But the software is only part of the equation. Providing an exceptional end-to-end client experience is our top priority. We strive to work as part of your team and have 500 service experts worldwide dedicated to supporting you. This client-first approach extends to every touch point and is a key reason why over 200 firms have chosen Eze Eclipse to help them Eclipse their competition.
450+
Interfaces to Primes, Custodians, and Admins
200+
Firms on the Eze Eclipse platform
70+
Firms brought live in 2021

"When a former colleague, a person I trust and respect, said that Eze Eclipse was fast and amazingly easy to implement, I was immediately on board. Eclipse is the latest in investment management technology. Because it is a cloud-based application, it was essentially plug-and-play. This ease of installation reduced our ramp-up time, which was critical."
"SS&C Eze has built a product that transforms the day-to-day operations of investment management firms like ours. The Eze Eclipse interface is powerful, clean, and intuitive, enabling the user to quickly become a product expert and reduce ramp-up times. There are extensive resources and walk-throughs available that can take you through common queries step-by-step within the application, and for any other questions, the Client Service team is outstanding."
"We were far along in the sales process with an SS&C Eze competitor but quickly realized issues with their product and client service model."
"We looked at a couple of other competitors, but in terms of total cost of ownership, Eze was the clear favorite. Eclipse was able to combine all critical investment functionality into one package, and specifically the cloud. The SS&C Eze services teams gave us a lot of attention and were careful to have everything in line for the day we went live. We were seriously looked after."
"It would be very difficult for me to do my job without Eze Eclipse."