This May, Eze will celebrate its 25th anniversary of providing award-winning solutions to automate the investment process. Throughout my time at SS&C Eze, we have gone through many transformations and iterations, yet our goals have always remained the same—to provide exceptional client experiences and the best investment management solutions possible. I'd like to take this time to reflect on SS&C Eze's growth and success in achieving these goals over the past 12 months.
Growing the SS&C Eze Community
In 2019 we grew the Eze family significantly as we welcomed more than 250 new asset managers on our platforms. This included hedge funds, long-only and institutional funds, ETFs, among others, and more than 50 new fund launches.
In addition to growth, another major focus has been keeping pace with industry trends, like security and efficiency. At Eze, we take trust and reliability seriously. We're committed to upholding rigorous security standards to keep client data safe. In 2019, our security certifications were renewed and expanded including ISO 27001, 27017, and 27018 for Cloud Security and Cloud Privacy.
Over the past 12 months, we saw the drive toward efficiency play out in the conversations we've had with clients and prospects about cloud adoption, modernizing outdated tech, and outsourcing business functions that have long been owned in-house. As the market remains competitive, investment managers are taking stock of their operational efficiency and looking to technology as one way to create margins and to differentiate.
Eze Eclipse Gains Momentum
The industry is rapidly shifting to cloud adoption. Over the past two years, the number of firms deploying Eze Investment Suite in the cloud has more than doubled. This shift has also meant incredible growth for our native cloud platform, Eze Eclipse. Since Eclipse's launch, the platform has grown to service over 100 firms. As it matures, our client base is growing beyond start-ups. More established hedge and long-only funds are now looking to Eclipse for help consolidating vendors on an all-in-one cloud platform.
Keeping pace with the demands of this expanding client base and maintaining our position as preferred cloud platform involves continually improving and adding features to Eclipse. Here are some of the latest:
Flexible charting of accounts to match trial balance/general ledger with multiple administrators
Enhanced reconciliation
Automated dividend withholding tax
Custom equity basket support
Commission tracking
To stay up to date with the latest features in Eclipse, subscribe to our Eclipse Update Tours.
With 15 new clients signing on in the last year, Eclipse's growth was particularly strong in the Asia Pacific. This is due, in part, to the resurgence of Japan's hedge fund market and the Tokyo Metropolitan Government's selection of SS&C Eze as a Qualified Outsourcing Provider, which signifies that SS&C Eze's experience makes us a qualified partner to help emerging funds get up and running. We are honored to have been chosen and look forward to playing our part in the revival of Japan's hedge fund industry.
R&D Investment in Eze Investment Suite Yielded Improved Performance
Over the last few years, we've seen a shift in investment managers' approaches to technology. The need to generate alpha while managing complex data processing, performance, reporting, and risk has created demand for tighter integration in front-to-back investment software. To meet the needs of these asset managers, in Eze Investment Suite, we focused on integration, automation, and consolidation. Recent performance and workflow efficiencies include:
2x faster intraday position processing
3x faster modelling workflows
10x faster post-trade compliance checks
Automated trading improvements including introduction of the broker algo wheel
Pairs trading workflow enhancements
Enhanced APIs across the entire Eze Investment Suite
To stay up to date with the latest features in EIS, subscribe to our EIS Update Tours.
Better Together: Finding New Ways Bring Value to Clients
Joining SS&C in 2018 furthered our 'better together' philosophy by bringing together different parts of the financial ecosystem. Our aim has always been to serve as an extension of your team, and joining forces with SS&C has created new ways for us to deliver on that mission.
Our growth and success over the past year were bolstered by becoming part of this greater unit. A few highlights include:
SS&C Eze's success throughout 2019 did not go unnoticed. We are proud to have won 9 leading industry awards, including Best Front-to-Back Office Technology Firm, Best OMS, Best EMS, Best Fund Accounting and Reporting Software, and Best New Technology – Trading & Risk. We have many exciting things planned for 2020, including new and exciting product updates as well as further integration with products across SS&C, and more. As always, thank you for your continued partnership and support; I look forward to the year ahead together.
To receive these updates first, and to stay up-to-date on the issues that matter most in the investment management community, subscribe to our blog.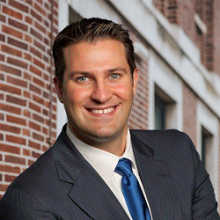 Michael Hutner
Michael Hutner serves as senior vice president, general manager of SS&C Eze and is responsible for running the SS&C Eze business and SS&C's Financial Markets Group worldwide. He joined the company in 2000 and was responsible for the launch of SS&C Eze's New York operations. He has held numerous leadership positions across sales, business development, and marketing. Most recently, he oversaw global marketing and sales for SS&C Eze's award-winning investment management solution Eze Investment Suite and its next-generation platform Eze Eclipse. Michael has more than 20 years of experience in technology solutions and operational efficiency and has extensive expertise working with asset managers and hedge fund managers across all sizes and strategies. Prior to joining Eze, Michael was a senior associate at PricewaterhouseCoopers in their financial advisory services practice. He is a graduate of Boston College, where he earned a bachelor's degree in finance and is FINRA Series 7 certified.