We are now in the second half of 2021, it is a good time to reevaluate certain things that have emerged as customary in the months prior and discover new opportunities for growth. This may involve setting new goals, taking on new challenges, or in the case of investment managers, taking a step back to adjust and reevaluate your current system(s) to maximize operational efficiencies and lower costs.

Albeit a new quarter, we must keep in mind the relevant challenges that carry over from the months prior as we reassess. For those of us continuing to work remotely, even part time, stringent cybersecurity practices and deliberate business continuity plans must remain top-of-mind. (For tips on building your firm's cyber resilience, check out these best practices.)
In addition to cybersecurity, seamless integration of investment management software should always be a priority. The lack of cohesiveness that accompanies the use of multiple disparate systems can create inefficiencies and delays and can be costly and complicated to manage. Although these systems may work well individually, the disconnect between them will hinder the efficacy of your firm. Instead, using a consolidated vendor and a unified platform that aggregates all your data into one place will set you on the road to success. Systems that work as one are vital for reducing costs, optimizing workflows, minimizing disruption, and reaching investment goals.
Whether you're looking for a solution to integrate seamlessly with your existing platforms or a centralized suite of award-winning solutions to handle your investment needs from front- to back-office, SS&C is a one-stop shop for all investment managers. And SS&C Eze has been diligently working to integrate systems further, and we are honored to have been recognized for this.
So, as you reevaluate your current system, where should you begin? Let's start with the middle-office operations. Seamless middle-office integration liberates the front-office from having to trade in a particular account structure dictated by their accounting system while ensuring that the back-office receives the data it requires. For the purposes of this blog, we will be focusing on the functionality of the middle-office (order management system), the back-office (portfolio management system), and why the integration between them is fundamental for setting the foundation of your investment operations. Read on for a list of features you should look for in each system and why the integration between them is so significant.
What to look for in an Order Management System
The order management system is the center of your investment operations, which is why it is imperative to ensure yours is efficient. Here are a few features to look out for in an OMS:
SS&C Eze's Eze OMS was recently named Best OMS for the second year in a row at the WatersTechnology Asia Awards 2021. The global, multi-asset order management system was recognized in part for its ability to provide seamless front-office integration and cross-functional workflows. To learn more about Eze OMS, click here.
What to look for in a Portfolio Management System
What to look for in an integrated Order Management and Portfolio Management System
Now that we've mapped out what to look for in order management and portfolio management software as separate systems, let's discuss the functionalities you should be looking for when the two platforms work together. Here are a few features to look for to ensure your systems are working as a truly integrated unit and why their cohesiveness is essential to the ultimate success of your firm:
Multi-asset class capabilities with enhanced features across a variety of asset classes and security types, so your system grows with you and fits your needs in the future; not just today
Real-time data exchange between the two systems, which enables firms to start end-of-day processes earlier in the day, in turn minimizing errors and lowering costs
By integrating the two systems, you can automate and streamline your entire middle- and back-office workflow, cut down on operational inefficiencies, and minimize the total cost of ownership
As more complex operational challenges arise, SS&C Eze has continued working on tighter integration within Eze Investment Suite. According to Michael Hutner, Senior Vice President and General Manager of SS&C Eze, the focus "has been on ensuring users across both Eze OMS and Eze PMA are working off the same investment datasets, [which] includes enhancements to synchronize security masters, trading, positions, and corporate actions data, to ensure data integrity in both systems without requiring users to take any manual actions." The seamless integration of SS&C Eze's middle- and back-office products will remain top of mind to ensure that our solutions deliver even during the most strenuous market conditions.
Working as one unit, the order management and portfolio management systems will enhance the effectiveness and performance of your firm. So, we encourage you to take the time in the latter half of this year to take a step back and do your due diligence to ensure you've chosen the right systems that will grow with you and benefit your firm in the long run.
Learn how Bennelong Funds Management reduced manual processes and grew their firm with Eze Investment Suite: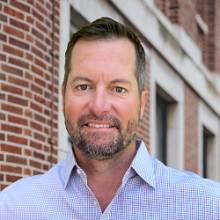 Anthony Rossi
Anthony Rossi is the managing director of North America sales for SS&C Eze. Anthony oversees new sales, existing client growth, and strategic business development for the United States, Canada, and Mexico. He has more than 15 years of experience working with asset managers and hedge funds across sales and client service. Before leading North America sales, he oversaw sales and business development for SS&C Eze in the asset management market. Prior to that, he was responsible for client service and support for the U.S. west coast region, including Eze Investment Suite onboarding, training, and account management for SS&C Eze's hedge fund and asset management clients. Before joining SS&C Eze in 2006, Anthony was an associate at Credit Suisse. Anthony graduated from the University of California at Davis with a degree in business and economics.