OMS, EMS, OEMS. What's the Difference? And Which Front-office Investment Technology is Right for Your Firm?
This technical evolution started with the Order Management System (OMS). The original OMS was introduced to track orders negotiated over the phone and improve paper-ticket-based recordkeeping.
As the Financial Information eXchange (FIX) protocol matured in the early to mid-1990s, second-generation OMSs added features for electronic order routing to brokers, an expansion of their capabilities that allowed them to securely automate and streamline the order routing process.
Later, Execution Management System (EMS) technology was developed to give sell-side brokers and day traders the power to participate in a fast-evolving electronic marketplace. Buy-side interest in EMS tools gained traction when vendors began offering global, multi-asset class platforms.
Today, these technologies have greatly evolved from their original form. Still, they remain central to investment firms' ability to streamline the investment processes essential to their operation and maintain a competitive edge.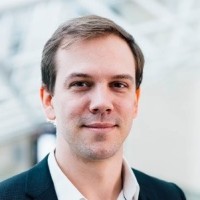 Matthew Brousse
Matt oversees new business sales at SS&C Eze in the U.S. and Canada. For over 15 years, Matt has been advising and consulting our clients on investment management technology solutions. He joined Eze in 2007 and has held numerous leadership positions across client service and sales including head of client service for the U.S. east coast and eastern Canada where he was responsible for solution design, implementation, consulting, training, and support for hundreds of asset managers and hedge funds.