We can all agree that 2020 was a year unlike any other, presenting unique challenges to investment managers globally. We worked hard over the course of 2020 to provide our clients the tools necessary to navigate volatile markets and maintain operational excellence throughout the year. We've made it a point to release new features and functionality that benefit all users at a firm across a wide array of strategy types and asset classes.

Trade Automation
In 2020 we focused on adding new tools and features that make daily trading activities easier. We released Eze EMS Automated Trading, empowering traders to save valuable time on low-touch orders so they can focus on the complex orders that require more attention. Flexible and intuitive, our new automated trading functionality also allows traders to route directly to an Algo Wheel – automating their trading even further.
We also rolled out Auto Trade Sync, which allows traders using both Eze OMS and Eze EMS to see their trades automatically synchronize on both platforms in real time. We took this robust integration a step further by allowing traders to make edits or cancel orders from either system, with those changes mirrored in the other system immediately.
Bolstered Fixed-Income Management
We continued to focus on providing multi-asset tools that portfolio managers need to manage their books more effectively. For example, we made enhancements to make calculating fixed income analytics (like price, yield to maturity, and duration) even more simple and accurate. We also added more fixed income risk metric columns that can be added directly to the blotter or within Analytics grids so users can more easily assess risk from one screen.
Trading Repos? Users will see a newly enhanced Repo trade ticket that improves native workflows designed specifically for Repo traders. Also, throughout 2020, we've made numerous Eze OMS enhancements to Fixed Income analytics within Analytics and Compliance so users can view what they need to faster and with more accuracy.
Workflow Scaling
Simplifying users' workflows has always been front and center when we roll out new features and functionality. In 2020, we expanded the investment rule library allowing managers to filter their modeling grid so they can focus on the positions they want to work on, improving speed and efficiency running models. Always looking to make things more streamlined and faster so users can focus on other crucial tasks, generating trades in Eze OMS across a portfolio for a single investment is now 6x faster than before.
We also introduced enhanced trade merging rules to free up space on the blotter. And taking it a step further, portfolio managers can prioritize trade rules to ensure their higher priority rules are used when trade criterion match more than one rule.
Multi-Asset Accounting & Reporting
A newly introduced Cash Projections Report is comprehensive and flexible, allowing managers and operations to quickly view their future cash flows. This new Eze PMA report projects all future cash movements, identifies trades or events that contribute to cash flow amounts, and can be scheduled based on a user-defined date range.
Continuing our focus on multi-asset support, we added coverage for Money Market Mutual Funds in Eze PMA, which now supports accruing and settling income for MMMFs so firms can plan for long-term investments with their cash surpluses. We've also added the ability to calculate valuations for fund vehicles, including: Mutual Funds, ETFs, and Unit Trusts.
We regularly look to provide more standardized reports that make daily workflows more streamlined and less manual. In Eze PMA, we introduced a new report: Performance Contribution Summary, which will display return contributions both gross and net of fee. This report can also be run based on specific time frames and set to run on their desired schedule.
In Eze Investor Accounting, we expanded our incentive fee capabilities to automate investor hurdle & benchmark. With our newly added overrides for Private Equity waterfalls and sidepocket incentive fees, users can apply changes and make for faster NAV delivery timelines. We added additional reporting for incentive fee details, drilling down to lot-level tiers to help users validate calculations. Custom reporting options have expanded to include the ILPA transaction details permitting users to provide expanded details for Private Equity investor reporting.
For such a tumultuous year, SS&C Eze's R&D team made some great strides – providing clients more automated and scalable workflows, enhanced platform integrations, and increased multi-asset support. Eze Investment Suite releases enhancements on a 6-week cadence. As a part of each release, we provide clients with our Eze Investment Suite Update Tour, giving clients a more in depth look at the enhancements of each release.
To learn more about the additional features we released in 2020, click here to download the Eze Investment Suite Update Tours.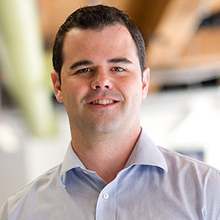 Frank Orzechowski
Frank Orzechowski is the managing director of product management for SS&C Eze and SS&C's Financial Markets Group. In this role, he oversees global product management for the Eze and FMG product families and is responsible for strategic planning for the product roadmap, execution of the product development changes, and product evolution across SS&C Eze's flagship solution, Eze Investment Suite, as well as its cloud-native platform, Eze Eclipse. He previously ran product management for Eze Investment Suite and played a pivotal role in the successful launch of the industry's first-ever integrated front-to-back-office platform when the company integrated Eze's best-of-breed standalone applications across OMS, EMS, and portfolio accounting. Since joining Eze in 2006, Frank has held numerous leadership positions across product management specializing in front-office workflows including trading, allocation, portfolio analytics, and portfolio modeling. Frank graduated from Colby College with a bachelor's degree in government.