"Hey Alexa… Implement Eze Investor Accounting so I can be better."
Sounds cool!! With one simple step, you add a feature to your device that implements and executes all investor accounting functions. Given today's technological advancements, one can imagine where a simple voice command may someday be possible.
However, in this utopian world, what are the chances your net asset values will be correct? With this kind of simplicity comes an upfront cost that's not just a technology investment. Accomplishing a successful and efficient implementation requires clear knowledge of systems and processes and (re)educating teams on these processes, so there is no inaccuracy or lost efficiency. With any technology implementation, these efforts are the beginning of an overall process improvement and never simply about moving to a new technology to get rid of your legacy environment. Even if it's the easier route.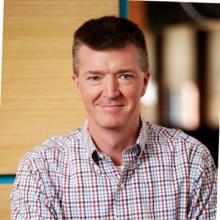 Michael Murphy
Michael Murphy, Director, Product Management, oversees the strategic direction and product delivery of SS&C Eze's configurable and easy-to-use investor accounting and reporting platform, Eze Investor Accounting (EIA). He has more than 25 years of experience with extensive expertise in alternative fund, back-office operations. Prior to joining SS&C Eze, he was a managing consultant with Beacon Consulting Group (now Accenture) and held numerous leadership roles supporting asset servicing at Brown Brothers Harriman. Michael has a B.S. of Economics from St Michael's College of Vermont and an MBA from the Carroll School of Management at Boston College.