Jenny Kim DeSmyter
started at Eze in 2007. Throughout her time here, she has held many roles across the organization, including leadership positions in sales and client service.
Today, with nearly 15 years of experience in the hedge fund space, Jenny serves as Managing Director and oversees Global Sales Strategy for SS&C Eze. In this role, she is responsible for building strategic relationships with buy-side institutions, managing cross-selling efforts within SS&C, and overseeing packaging, pricing, and revenue operations.
Jenny also works to help drive initiatives that strengthen, grow, and nurture the culture of our sales team and beyond. One such cultural initiative is The Network, SS&C Eze's women's network, which Jenny founded in 2017.
Throughout her time at Eze, Jenny has grown alongside the company and has been a key player in driving Eze's success. In this edition of our leadership spotlight series, we are pleased to share our conversation with Jenny about her career and the people that helped shape it, her experience as a female leader in a male-dominated industry, and her keys to success.

What sparked your interest in Eze?
When I first graduated from college, my plan was to go into management consulting in New York City (boring!), but I changed direction after interviewing at Eze.
At first, what drew me to the company was the software component. I was intrigued by the challenge and opportunity to combine a traditional industry like Finance with the innovative and forward-looking needs of a software company.
My interest grew as I met with leadership and began to engage more with the Eze culture, which I found refreshing and unique compared to other firms. After my experience interviewing at Eze, I decided to take the risk on what was then a 200-employee fintech firm in Boston.
Can you speak to what it is like working in a profession that is traditionally male-dominated?
Working in this industry can be challenging for anyone, and being a woman certainly hasn't made it easier. It can be mentally and emotionally tiring to feel judged based on your gender or appearance, and it is important that you learn to rise above it by focusing on your value.
My approach has generally been to reject and ignore the various ways in which biases are projected onto me by others. Instead, I focus on what I can control, which is my value as a professional through consistency in my work ethic and product. I prove wrong any preconceived unsubstantiated notions about me by allowing my value to outweigh initial assumptions. Even if I don't change someone's view, I can still walk away with pride for the work I've done.
I make every effort not to get too stressed or allow someone else's lack of perspective and narrow mindedness to dictate how I speak, behave, and work. That allows me to keep the focus on my personal and professional growth.
When I first moved to New York, I was one of just a handful of women in the office. As our team grew, so did the percentage of women tackling traditionally male roles in sales, development, project management, and consulting.
Throughout this time, I realized that I could use my experiences to help other women in our industry. That's why I started The Network, SS&C Eze's leadership development program for women, to share knowledge and skills within our areas of expertise and dive into problems that are unique to the women in our industry. It was important that we build a culture of being each other's allies instead of adversaries to contribute to action-oriented progress in our company and industry.
I am encouraged by the strides our company has made and look forward to continuing to share my experiences and advice with others – however they may identify – as they navigate the industry.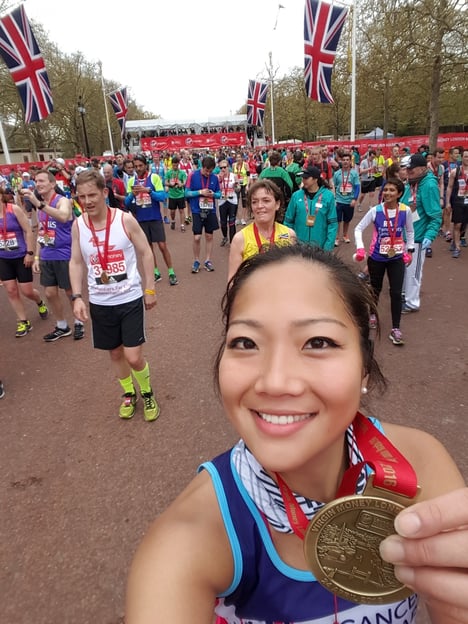 ​
Jenny at the finish line of the London Marathon in April 2016.
How have you grown throughout your time at Eze?
Because of the trust Eze puts in its employees, I have been able to grow and expand in ways I couldn't have at most other companies.
It's hard to measure how much I've grown in my time at Eze – the various opportunities and challenges tied to different roles and responsibilities have allowed me to grow both professionally and personally.
I am a strong believer that we should always be learning and working to be better than the previous versions of ourselves so I'm still a work in progress. That said, if I had to highlight the biggest lessons/skills I've learned at Eze and the ones that I have to constantly strengthen and refine - it would be trying to be understanding of others and cultivating patience.
Understanding – For the most part, people are doing the best that they can. At times, it can be frustrating when you don't necessarily agree with a decision that has been made. However, as you move into more senior roles, you come to understand how difficult it can be to do your best for others — knowing that you will still be disappointing sometimes.
Patience – At some point in your career, you'll likely feel like things are not moving or changing quickly enough. It takes a lot of patience to continue to work through challenging times and continue to progress/grow. Learning to be patient, which is not the default for me, has helped me earn perspective and understanding.
Learning the true value of patience and understanding has changed me to my core. It's helped me to better empathize, forgive, relate, listen, and focus on gratitude not just as a professional but also in the other most important roles in life: as a friend, sister, daughter, and wife.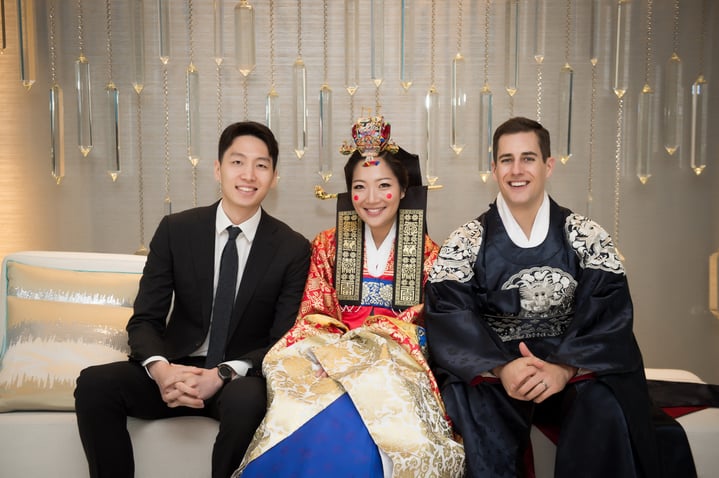 Jenny with her brother and husband at her wedding in Seoul, Korea. ​
Who have been the key influencers in your career?
I have a whole army of people I rely on.
Since I was very little, I've looked up to my dad and he's been my role model. He grew up as a poor farmer's kid in a small village during an unimaginably difficult time right after the Korean War but persevered to become an executive at a multinational company. Since starting my career, my relationship with him has only become stronger because I can relate so much more to his experiences.
At Eze, there are so many current and former colleagues and clients that have been my allies, mentors, and support systems. It's one of the main things that has kept me here — the people.
If I had to call out one specific mentor at Eze — it's Hut. Hut (Michael Hutner) has been my mentor for over 10 years. As a mentor, ally, and friend, he continues to challenge me to be better. When I was at various crossroads in my career, he's always been there to listen and advise.
It is so important that everyone build these types of relationships, both internally and externally, to help see different angles to problems. Remember that these relationships don't just come to you. You must take initiative to seek them out, be genuine and thoughtful in how you engage, and put in the effort to build and make them valuable.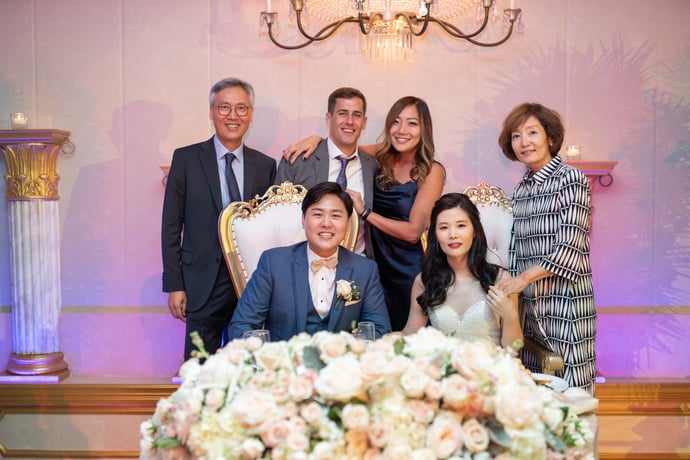 Jenny at her cousin's wedding with her parents, husband, cousin (bride), and groom. ​
What is the biggest thing you have learned as a leader?
The biggest thing I have learned as a leader is to not wait around for someone else to step up and fix your problems for you. It's on you to take initiative, find a solution, get other people to collaborate with you, and get the job done.
What is something you wish you knew 5 years ago?
I wish I knew to delegate more and ask for help on tasks earlier. I was not only spreading myself too thin but also potentially preventing the growth of others.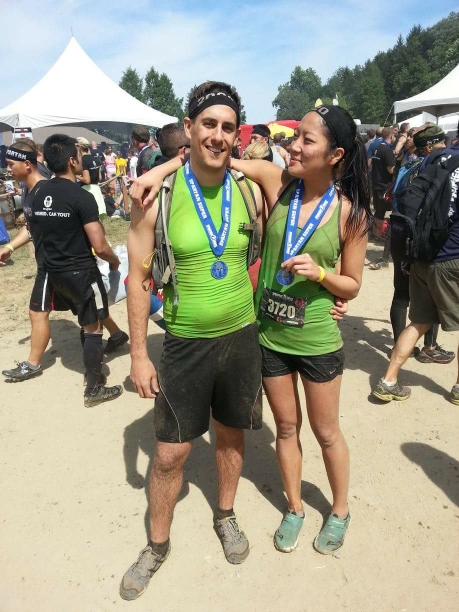 ​
Jenny with her husband following a Super Spartan race in Vernon, New Jersey.
If you could go back in time and do something differently in your career, what would it be?
I wouldn't change a thing. I genuinely believe that I am who I am today because of my past — the good and the bad. For better or worse, each moment, even the ones that make me cringe or the ones I wish I could forget, gave me the opportunity to reflect and continue to work on the future me.
Of course, I wish I had learned some things sooner. But, without sounding too much like a fortune cookie, it's all part of the journey, right? And I know that I'll stumble again in the future, but that too will be an opportunity to learn something new and continue to better myself.
What are your keys to success?
1. Take initiative and keep an open mind: Be active in your growth and career path. Keep an open mind and be willing to travel off the beaten path.
2. Focus on building skills: Consider the skills you want to attain rather than the title or job description. The road to growth will be surprisingly more satisfying and probably less bumpy and frustrating.
3. Seek out allies and mentors: Their advice is invaluable. They can help you see the bigger picture, expose you to different perspectives, and guide you in the right direction.
4. Be Humble: You should always be working on being the best version of yourself. Don't fall into the trap of getting too complacent or overconfident. It will only stagnate your progress. Humility can help you focus on the opportunities to grow as there are always things you can work on.
5. Say thank you: Take the time to thank those around you — your colleagues, managers, mentors, friends, family, etc. You didn't get here on your own, and you definitely won't survive on your own. Trust me!
6. Stay positive: Even in the worst, most challenging moments, life can teach you something worthwhile. Take a step back, take a deep breath, and focus on what you can control.
If you missed the previous post in this blog series, click here. And to make sure you don't miss any of our upcoming posts, subscribe to our blog.
To learn more about life at SS&C Eze, view our Community & Culture page or check out open positions here.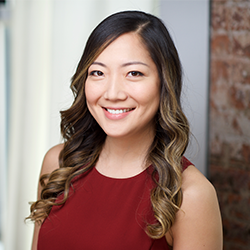 Jenny Kim DeSmyter
Jenny Kim DeSmyter is managing director, sales strategy at SS&C Eze. Jenny is responsible for driving strategic sales initiatives worldwide, and she also oversees packaging, pricing, SS&C cross-sales programs, and revenue operations for the company. She has nearly 15 years of experience managing strategic relationships with hedge funds and other buy-side institutions. She joined SS&C Eze in 2007 and has held a number of leadership positions in sales and client service helping to advise, consult, and implement front-to-back technology solutions. In addition, Jenny is the founder of The Network, SS&C Eze's leadership development program for women. Jenny earned her B.A. in Sociology and History, cum laude, from Duke University.