Michael Hutner
Senior Vice President, General Manager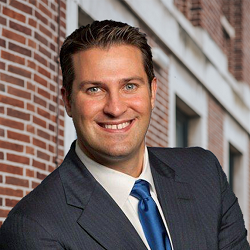 Michael Hutner serves as senior vice president, general manager of SS&C Eze and is responsible for running the SS&C Eze business and SS&C's Financial Markets Group worldwide.
He joined the company in 2000 and was responsible for the launch of SS&C Eze's New York operations. He has held numerous leadership positions across sales, business development, and marketing. Most recently, he oversaw global marketing and sales for SS&C Eze's award-winning investment management solution Eze Investment Suite and its next-generation platform Eze Eclipse.
Michael has more than 20 years of experience in technology solutions and operational efficiency and has extensive expertise working with asset managers and hedge fund managers across all sizes and strategies. Prior to joining Eze, Michael was a senior associate at PricewaterhouseCoopers in their financial advisory services practice. He is a graduate of Boston College, where he earned a bachelor's degree in finance and is FINRA Series 7 certified.