Economies worldwide have experienced the disruptive effects of the global Coronavirus pandemic. For Singapore, whose economy was one of the hardest hit in Asia, these effects were significant and felt across various industries. The financial sector, like so many others, was forced to adapt quickly in order to remain operational and productive throughout this time, especially with so many firms shifting to remote work all at once, many for the first time.

To assist the financial sector, the Monetary Authority of Singapore (MAS) introduced a 125 million SGD support package. According to Jacqueline Loh, the MAS deputy managing director for markets and development, the purpose of this package is to help Singapore-based financial and FinTech firms "not only navigate the current headwinds, but at the same time, build deeper competencies, skills, and networks, so that we can emerge stronger for the longer term."
35 million SGD of these funds were designated for strengthening the digitalization and operational efforts of these industries through the Digital Acceleration Grant (DAG). This scheme aims to help Singapore-based smaller financial institutions adopt digital solutions to improve productivity, increase efficiency, enhance operational resilience, manage risks, and serve customers better.
As the leading global provider of investment management solutions for 25 years, SS&C Eze is thrilled to be named an approved vendor by MAS for Eze Eclipse, our born-in-the-cloud investment solution, as part of the institution project track under DAG.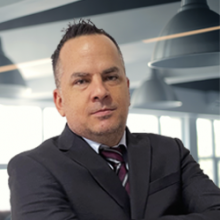 Frank Maltais
Frank Maltais is the regional senior director of APAC at SS&C Eze. He is responsible for overseeing new sales, existing client growth, and strategic business development for Asia. In his role, Frank works to connect firms in the region with the innovative products and superior service offered by SS&C Eze and SS&C GlobeOp. Frank joined SS&C Eze in April 2020 and is based in Singapore.   Frank has more than 20 years of experience in the financial and investment technology industry. Prior to joining Eze, he held various roles at State Street Bank, including regional director of the SSGX Software business for APAC and sales director for State Street's insurance segment. Previously, Frank also worked as head of presales at a leading investment data management solution vendor as well as managed his own investment and technology consulting company in London, UK. Frank holds an MBA from Webster University, USA, and is currently enrolled in MIT's Master of Data Science & Statistics Program. He is also the founder of an NGO which has built schools in Africa, South America, India, and Tibet.