In the latest release of Eze Investment Suite, we updated functionality within Eze EMS and Eze OMS. Eze Portfolio Management & Accounting will see a number of features added in the next release, 2018.6, in the coming weeks.
For 2018.5, we focused on allowing you to get more done with less additional work. Let's look at some specific changes:
Eze EMS
Routing additional shares to a broker after an order has been filled is now easier. Instead of having to start a new order from scratch, you can now continue to use an existing staged pair order even if has been completely filled. Simply increase the number of shares you need to fill and Eze EMS takes care of the rest.
Another place we've added better organization and efficiency is the ability to group Sell and Sell Short orders as well as Buy and Buy to Cover orders. Select the orders, right-click and tell Eze EMS to create the grouped orders.
These are just a few of the most interesting features in this release. One last thing to mention here is a new simplified view for benchmark value information. Now you can see benchmark and leg values for profit and loss custom fields without needing to switch views.
Click here for a more detailed view of Eze EMS 2018.5.
Eze OMS
Possibly the biggest change for Eze OMS 2018.5 is with trade merging. When you have multiple trades that match merging rules, you can simply select the trades in the blotter, right-click and choose to merge the trades.
Have a number of trades on the blotter that are merge-eligible? We made an even easier way to merge those trades, with a feature called "Collapse Blotter." Use it, and Eze OMS will merge any eligible trades for you.
For those OMS users that also use the EMS, we've added the ability to select the types of securities that update the Eze EMS locates balance.
Click here for a more detailed view of Eze OMS 2018.5.
These are just some highlights from the latest release; download the Eze Investment Suite 2018.5 Update Tour to see what else is new. We're already working on the next release, so expect an update soon. As always, we would love to hear your feedback.
To get regular updates from Eze Software, subscribe to the blog.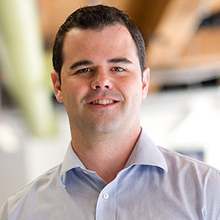 Frank Orzechowski
Frank Orzechowski is the managing director of product management for SS&C Eze and SS&C's Financial Markets Group. In this role, he oversees global product management for the Eze and FMG product families and is responsible for strategic planning for the product roadmap, execution of the product development changes, and product evolution across SS&C Eze's flagship solution, Eze Investment Suite, as well as its cloud-native platform, Eze Eclipse. He previously ran product management for Eze Investment Suite and played a pivotal role in the successful launch of the industry's first-ever integrated front-to-back-office platform when the company integrated Eze's best-of-breed standalone applications across OMS, EMS, and portfolio accounting. Since joining Eze in 2006, Frank has held numerous leadership positions across product management specializing in front-office workflows including trading, allocation, portfolio analytics, and portfolio modeling. Frank graduated from Colby College with a bachelor's degree in government.