On-premise technology management has long been the standard in the financial services industry. Traditionally, firms have dedicated significant resources to maintaining, fixing, and upgrading their on-premise technology. In its most simple form, this model involves firms licensing an instance of software that their technology provider implements directly on the firm's own servers – giving them complete control over their data security.
Over the last 6+ years, the pressure to reduce operational risks has driven many financial institutions to begin moving away from managing their own servers. They are increasingly looking to technology vendors to provide not only a hosting infrastructure but the expert services to manage it as well. This is where more holistic managed applications solutions from cloud providers come into play. These providers manage the servers to run software packages or IT infrastructure on behalf of their clients.
What are Managed Applications?
Managed applications, often referred to as managed services, offer the infrastructure you'd expect from a hosting provider plus the management of that architecture, services like testing disaster recovery and security protocols, fully replicated data, issue resolution, and more, all from your existing technology provider.
Whether you are starting your infrastructure from scratch or are looking to move your legacy technology to the cloud, check out these key considerations when looking for a managed applications provider:
1. Tier 4 Data Centers
Tier 4 data centers are the gold standard of data centers, a premium you should look for. Designed with the highest resiliency, they offer a fully redundant infrastructure so you can continue running your business through failure and disaster. Lower-tier facilities typically only offer partial redundancy, which can impact speed to recovery in an outage.
2. Disaster Recovery
Hopefully, disasters and outages are rare for your technology provider; however, your managed applications provider must fully replicate your data and continuously test disaster recovery just in case. Testing may include things like running production from a secondary data center yearly to ensure efficacy.
Your provider should also support multiple Recovery Point and Time Objectives (RPO/RTO) depending on your firm's specific needs, which will likely change over time.
3. Security
Security is important regardless of industry. But for asset managers, it's paramount. Your provider should conduct independent third-party auditing so you can trust that your architecture is secure. System and Organization Controls (SOC) audit reports are one way for providers to show credibility and compliance.
Your provider should also conduct penetration testing, simulating an attack, so they'll be ready in the case of an actual emergency.
And don't forget about Single Sign-On (SSO) and Two-Factor Authentication for your users. SSO helps reduce the number of attack points because users only need to log in once each day with a single set of credentials, ultimately reducing enterprise risk.
4. Performance & Scalability
Three-nines availability – 99.9% uptime – should be a contractual guarantee from your service provider. That is less than 9 hours per year of allowable downtime. Anything more can put a strain on your operational efficiencies—and your firm's performance.
You should also look for a provider for which scalability will never be a problem. They should have an environment built to handle your peak trading needs, not just your average daily volume. An increase in trading volumes should never put a strain on overall system performance.
5. System Support
One critical aspect of support comes from your managed applications provider's industry experience and how seriously they take their role. Your provider should know that not being able to trade significantly impacts the success of your business. Support with urgency is non-negotiable.
Having software, architecture, and support under one roof also has its benefits: First, one service desk for simplified communication and faster issue resolution. Second, more provider knowledge of your business and workflows. And finally, a possible reduction in total cost of ownership.
Learn More
If you're interested in increasing efficiencies for your firm and migrating your data to the cloud, Eze Managed Services offers an all-in-one solution for investment technology, architecture, and infrastructure management with Managed Applications – a highly secure, efficient, and cost-effective alternative to on-premise software implementations.
Learn more about Managed Applications here.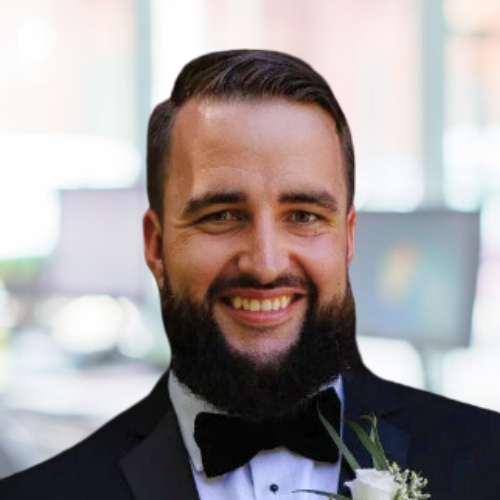 William Manning
William Manning serves as head of global hosting & Eze OMS infrastructure lead. In this role, William is responsible for consulting with clients and IT service and hosting providers on server architecture, disaster recovery preparedness, security, and best practices for running Eze technology. Previously, William was principal solutions engineer, resolving complex support issues, managing relationships with client hosting providers, and collaborating with Eze R&D on product enhancements related to security and infrastructure. William joined the company in 2014, building client -server environments, upgrading the Eze software suite, and executing client disaster recovery tests for the Eze Framework team. William is a graduate of Bentley University and holds a Bachelor of Science in business and managerial economics with a concentration in law.