One of the biggest challenges facing start-up hedge funds is running the operation with a small team. In the case of Eric Salzman, Chief Financial Officer/Chief Operations Officer of Nishkama Capital, his task was to build out the infrastructure and operations of Nishkama—and run the operation day-to-day—something he initially had to do by himself.
Before adding team members, Salzman said, "I'm the only non-investment professional at the firm, which means that I really have seven jobs: I'm the CFO, the COO, CCO, head of marketing, investor relations, HR, technology, I've got to make sure there's paper in the printers and Diet Cokes in the refrigerator. So in order for me to be successful in the more critical jobs – compliance, operations, accounting – a lot of that has to do with outsourcing to the right partners, service providers, and technology."
Nishkama is a technology focused long/short equity fund run by Ravee Mehta, a Karsch Capital and Soros Fund Management alum and the author of "The Emotionally Intelligent Investor." Salzman joined the team in 2017, and the firm selected Eze Eclipse as their platform. One of the biggest challenges for the start-up was setting up operations in a way that would give Salzman automated support for critical functions.
An important highlight of Eze Eclipse for Salzman has been the cloud platform's mobile reconciliation functionality. "Reconciliation is one of the most important daily internal controls at a hedge fund, and the ability to know internally what your positions and your cash are versus what your prime brokers have and what your administrator has is critical. Eze will pull in overnight my position file from my administrator and prime broker and just highlight the differences. It's really a quick and simple thing to look at," Salzman says of the platform, adding that he often logs in remotely in the morning before work so he can deal with any issues early in the day.
Since implementing Eze Eclipse, Nishkama has expanded its offering with an SMA, and although Salzman has been working on expanding his team, he also knows he can lean on Eze Eclipse and the Eze Client Service team for support. "Eze is a great team member," he says. "I'm confident that I have the tools to handle all of the allocation and reconciliation issues. Good technology makes a big difference."
To learn more about Eze Eclipse, click here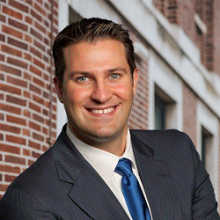 Michael Hutner
Michael Hutner serves as senior vice president, general manager of SS&C Eze and is responsible for running the SS&C Eze business and SS&C's Financial Markets Group worldwide. He joined the company in 2000 and was responsible for the launch of SS&C Eze's New York operations. He has held numerous leadership positions across sales, business development, and marketing. Most recently, he oversaw global marketing and sales for SS&C Eze's award-winning investment management solution Eze Investment Suite and its next-generation platform Eze Eclipse. Michael has more than 20 years of experience in technology solutions and operational efficiency and has extensive expertise working with asset managers and hedge fund managers across all sizes and strategies. Prior to joining Eze, Michael was a senior associate at PricewaterhouseCoopers in their financial advisory services practice. He is a graduate of Boston College, where he earned a bachelor's degree in finance and is FINRA Series 7 certified.