Welcome back! In my last post I talked about how we develop software with the customer in mind – and how I think our "community feel" is a big reason for our long-lasting relationships. Hand-in-hand with that concept is the service side of the equation.
Some of our clients have stayed with us for over 20 years, through mergers and reorganizations and product changes. It's no coincidence that 40% of Eze employees are focused solely on customer service. We firmly believe that technology is only as good as the service that supports it, and this is why we're making more investments in making our service even better.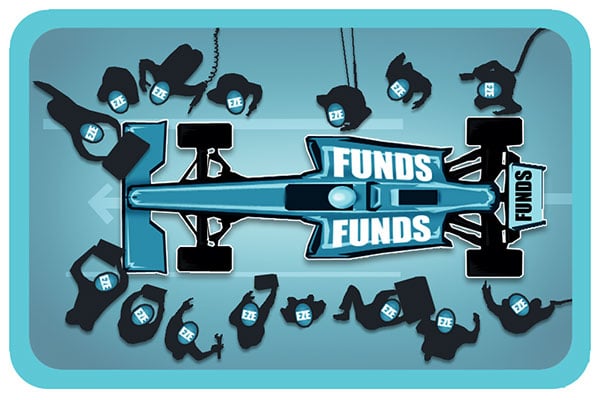 As you may have already heard, we're on track to reorganize our Consulting group into Success, Engagement and Solutions Teams globally by early 2017. As in the past, we're maintaining our unique, high-touch partnership approach that provides clients with a consistent point of contact, fast response times and regionalized, Eze-owned account and project management. Here's what we're trying to achieve:
Focused delivery of key service components through reorganized Success, Engagement & Solutions Teams
Alignment of the right level of expertise to serve the right client requirements and issues
Access to specialized resources across the service organization.
Here's why we think that's important.
1. Regulations are changing fast
Asset managers need a partner who's on top of regulatory shifts and will help them adjust. It helps to have a vendor with a deep expert bench to support you every step of the way. Reorganizing our bench this way will ensure we maintain rigorous project management and can respond to implementation needs fast. We're also investing in an integrated project management tool Cloud Coach to ensure the process is seamless and aligned to customer needs across their organization.
2. The market's shifting, too
As I wrote in early November, funds are diversifying their investment strategies, and those strategies are continually evolving. Our clients are happy to learn they can run multiple strategies using just one team and one system – but integrating that system requires guidance from a trusted vendor with a diverse level of expertise. The new team structure ensures we can formalize new hire training, and improve technical workflow and process skills to onboard talent quickly.
3. Stuff happens
"Exogenous events," "black swans," you name it. As the markets speed up, they happen more often. To take just one example, on August 24, 2015, "circuit breakers" on individual stocks were tripped over 1200 times as the Dow dropped about 1,100 points in the first five minutes of trading. Not all such events are technological in origin, but all will affect a fund's systems. Asset managers need somebody in their corner to help them deal with the unexpected. We've integrated email and phone functionality within Salesforce for a 360-degree view of our clients – ensuring our communications are fast, reliable, and informed.
4. Funds need a vendor that can grow with them
The right software can help start-up funds deal with early-stage issues without hiring a lot of people. Then, as the fund begins to grow and its requirements change, the portfolio manager needs to consider whether the software will easily scale up alongside the fund. We believe the reorganization will help us continue to grow with our client base in a cohesive, coordinated manner that ultimately results in even better service.
The bottom line
Eze throughout its history has maintained strong customer relationships. We know the challenges our customers face, and we are committed to help you resolve them quickly and efficiently. I hope you find these changes serve you even better.