The Coronavirus pandemic has brought to the forefront of many investment managers' minds the importance of being intentional about the ways in which resources are allocated. For some, the pandemic has caused them to establish new operating procedures and completely reconsider how they work. As such, the industry is seeing the acceleration of a trend that was already on the rise prior to the onset of the coronavirus pandemic – increased consideration by the buy-side of how the processes and technologies underpinning their business are really helping them and how they could be optimized to improve efficiency, transparency, and robustness around day-to-day management of their business processes.
With mounting fee and performance pressure and increasing investor scrutiny, buy-side firms are ruthlessly examining their operating structures for processes that can be outsourced – every function is up for consideration. These firms are looking to retain only the processes that truly add value to their business and differentiate them from their competition. Everything that can be completed cheaper, more efficiently, or more accurately by partnering with specialist providers will be outsourced, freeing up resources and human capital to focus on their most high-impact tasks and the things that matter most, like "making the most judicious investment decisions on behalf of their clients."
WatersTechnology recently distributed a 13 question quantitative survey to their readers, the majority of which were either traditional buy-side firms or institutional investors, to gauge the motives, challenges, and opportunities driving the buy-side's outsourcing practices and compiled their findings into a report, Outsourcing and the Buy Side – Coming Around Again.

Satisfaction with Outsourcing Experiences and Increased Intelligent Demand Drive Continued Momentum in Outsourcing
Nearly 60% of survey respondents indicated that they currently have outsourcing partnerships, and over half of survey respondents plan to increase their use of outsourced services, indicating satisfaction with existing partnerships. This includes 20% of respondents who are looking to outsource the bulk of their business processes. As word of satisfaction with specialist providers has spread throughout the industry, there is more intelligent demand than ever before kicking in, driving the continued momentum in outsourcing.
To Outsource or To Keep In-House
Based on Water's findings, the key criteria buy-side firms cite in their decision to outsource include:
Top-line revenue growth and minimizing operations work
Enhancing operational resilience and efficiency
Cost considerations
Specialist third parties offer better technologists, larger budgets, quicker access to new and existing technologies, and more established alliances/working relationships than all but the largest buy-side firms. And firms are no longer willing to justify keeping processes that could be completed better and cheaper elsewhere in-house.
Firms Seek Competitive Advantage from Retained Functions – Outsource the Rest
We're seeing firms, more than ever before, willing to consider outsourcing everything that does not directly contribute to their bottom lines. When asked which specific business processes the buy-side is looking to outsource, it was no surprise that the top picks were fund accounting and settlement, areas of business that firms have traditionally considered laborious and areas in which there isn't much option to carve out a competitive advantage.
As for which business processes respondents are looking to retain in-house, trading and execution and performance and attribution make the top of the list, as these are two of the best ways for firms to differentiate themselves.
Firms Seek to Simplify Operational Frameworks and Technology Stacks and Reduce Costs by Rationalizing Outsourcing Relationships
Despite the survey's finding that outsourcing is on the rise, not all respondents looking to outsource more processes are looking to form more outsourcing relationships. When asked what firms underestimate most when entering an outsourcing relationship, just under half of respondents cited the complexity of managing an ongoing relationship with a third-party provider – managing a host of third-party outsourcing relationships is even more complex.
Despite recognizing the value of handing over business processes to be managed by a specialist third party, many firms are looking to rationalize the number of outsourcing relationships they must manage and "reduce them to a core of trusted providers in the interest of simplifying their operational frameworks." 80% of respondents seek to rationalize the number of outsourcing relationships they have in the interest of simplifying their operational landscapes to a large degree (17.8%) or moderately (62.2%) when the opportunities arise.
Consolidating is more sustainable and allows firms to "simplify their operations and their underlying technology stacks, and crucially also reduce their costs," including IT costs, the cost of inefficiencies to investment professionals caused by imperfect integrations, and the cost and hassle to managers of juggling many outsourcing relationships.
Key Risks & Concerns Associated with Third-Party Providers
Cybersecurity has been a growing concern for institutional investors. It is no surprise, then, that almost half of respondents to the Waters survey cited security concerns associated with allowing a third party to access client/sensitive data as the primary challenge associated with outsourcing. Additionally, more than half of respondents cited the integrity of client/sensitive data as their primary regulatory consideration when deciding whether to outsource, their responses driven mainly by reputational concerns.
Other concerns respondents cited in the survey include lack of control, concentration of risk, and the operational risks associated with being too reliant on a single platform, were that provider to go to the wall. These concerns underscore the importance of selecting outsourcing partners that use the gold standard in cybersecurity, that are operationally resilient, and that have a long track record of providing quality service and solutions you can trust.
At SS&C Eze, we take technological and operational risk extremely seriously. SS&C Eze is ISO 27001 certified, including the controls for ISO 27017 and ISO 27018 (Cloud Security and Cloud Privacy), exemplifying our commitment to keeping clients' data safe and confidential. To ensure we deliver the highest caliber of solutions and support, we invest over $40m annually into our product organization and employ 500 service professionals, the largest service team in our space. As a business unit of SS&C, Eze is backed by a public, long-standing institution and one of the largest fintech companies in the world, which has proven throughout its history to be operationally resilient. Additionally, we have more than 25 years of experience providing the buy-side with innovative and award-winning technology solutions backed by unparalleled client service. SS&C Eze is an outsourcing partner you can trust.
To learn more about the motives, challenges, and opportunities driving the buy-side's outsourcing practices, download the full report here:

And to learn how SS&C Eze can help you with your outsourcing needs, reach out.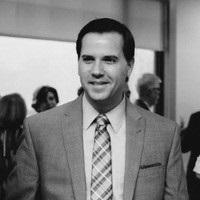 Michael Donnelly
Michael Donnelly is director, head of client success for SS&C Eze. In this role, he oversees the team responsible for client success and satisfaction for Eze Investment Suite clients in the Americas region. This team of service experts handles account management and acts as a trusted advisor to clients, providing them with deep product and industry expertise and personally consulting on best practices to help them refine and optimize their workflows. Michael has been at SS&C Eze for 13 years, 11 of which have been spent in account management. He has worked in SS&C Eze's Boston, Chicago, and New York offices and has managed onboarding, training, daily support, and strategic account management for dozens of funds spanning a variety structures and strategies – from start-up hedge funds to large, well-known institutions. Michael has held multiple leadership positions at SS&C Eze, including manager, NYC consulting and manager, NYC success. Notably, Michael represented and supported the success team through regulatory changes MiFID II and Consolidated Audit Trail (CAT), educating and assisting teams internally in understanding client regulatory requirements to deliver an effective and compliant solution. Michael holds a Bachelors in Finance from the University of Massachusetts.