SS&C Eze is proud to be recognized by the North American hedge fund community for its exceptional innovation, customer service, and business performance over the past 12 months. At this year's HFM US Services Awards, SS&C Eze was presented with the Best OMS/EMS Provider award, further demonstrating the trustworthiness and reliability of our flagship product, Eze Investment Suite.
Many of the challenges that arose at the onset of the global pandemic continue to persist this year as we adapt to a new normal. Despite these difficulties, service providers must continue to evolve to help fund managers stay cost-efficient and competitive. The winners of the 2021 HFM US Services Awards were chosen across 41 categories for their ability to help their clients stay ahead of the curve, adapt to change, and take advantage of the disruption. We are honored that Eze Investment Suite was selected by an elite judging panel comprised of COOs, CEOs, CFOs, tech, and compliance heads from top US hedge funds as a leader within the industry.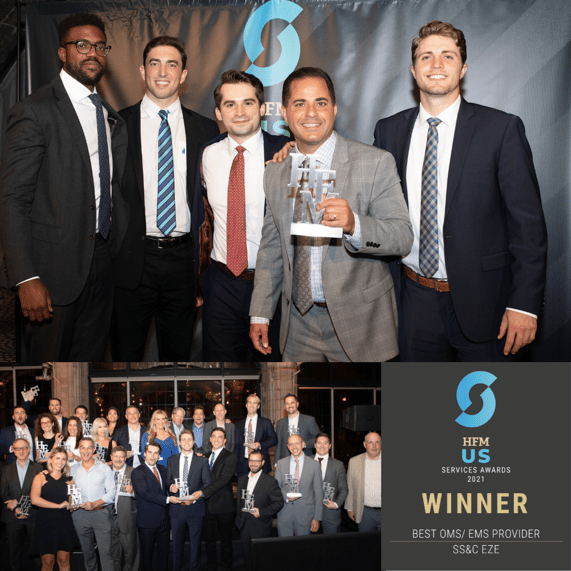 To see the full list of winners, click here.
To learn more about Eze Investment Suite and how it continues to help firms stay ahead of the competition, click here.