For the second successive year, Eze OMS has been awarded the "Best Trading & Execution Technology" title at the Alt Credit European Services Awards. These awards celebrate service providers who outperform their peers, demonstrate exceptional innovation and customer service, and lead the way in the European alternative credit industry.
Oliver Goldsmith, Sales Director in EMEA, represented SS&C at the ceremony in London on September 29th. SS&C GlobeOp also saw success, taking home the award for "Best Admin – Traded Credit." The full list of winners can be viewed here.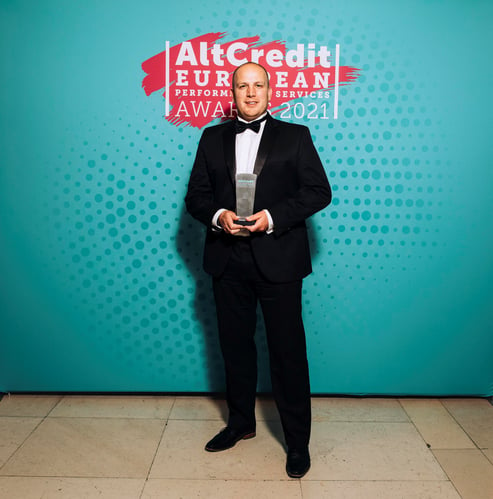 Eze OMS was recognized for its ability to automate complex workflows, streamline daily investment activities across equities, fixed income, foreign exchange, and OTC derivatives, and for its flexible APIs that allow clients to integrate across platforms.
With Eze OMS, Edinburgh-based asset manager, Aubrey Capital, has institutionalized its infrastructure, automated manual processes, and put controls in place to satisfy investor and regulatory demands. Since implementation, they have more than doubled their AUM. Learn more.