Client Spotlight: CRUX Asset Management
We sat down with Nino Baglione, Chief Operations Officer at CRUX Asset Management, to discuss the impact Eze Eclipse has had on their operations since switching to the platform, the role of technology in supporting growth, and the key to staying competitive in the asset management industry in the future.

About CRUX Asset Management
CRUX Asset Management ("CRUX") is an active equity investment manager with £1.4bn assets under management. The firm's core equity teams focus on Europe, UK, and Asia to deliver outstanding investment performance through bottom-up, high-conviction stock selection. The fund managers align investment aims with those of their global clients by investing meaningful amounts of their own assets in CRUX funds and owning equity in the company. CRUX has offices in London and Edinburgh, managing seven long-only equity funds alongside a number of mandates.
7
Long-Only Equity Strategies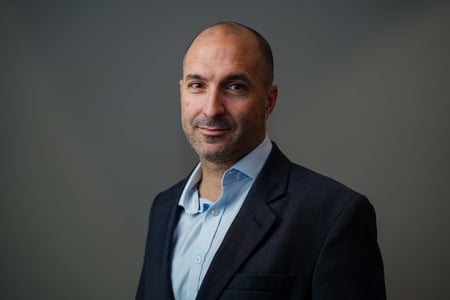 Quickfire Q&A with Nino Baglione, COO at CRUX
Q.

CRUX recently migrated its operations to Eze Eclipse. Did you have any concerns about switching systems?
A. It's always a concern moving systems and retraining the team on a new product. During our initial due diligence, our concern centred around the user set-ups and permissions, which differed from our previous system. The Eze team was able to demonstrate the workflows and controls to alleviate those concerns. During the onboarding process, the project and implementation team was incredibly supportive, ensuring target dates were met by all parties. Our dedicated support team ensured a faultless go-live, switching FIX connectivity seamlessly to the Eclipse system.
When we're reviewing a technology partner, we consider the flexibility and scalability of the system offering, both in terms of human and financial requirements. We found Eze Eclipse to be the solution that was best placed to fit our business needs now and scale with us as we grow.
Q. What measurable benefits have you gained through using Eze Eclipse?
A. Eze Eclipse has helped us modernize our workflows while simultaneously requiring little to no maintenance. The fact that it is cloud-native was a big draw and enabled us to make considerable savings in our IT set-up. Our speed-to-market is significantly improved with quick security creation and order entry. Additionally, the reporting and analytics functionality is incredibly intuitive, allowing for faster and more bespoke reporting.
CRUX has not been immune to the market downturn, but our core asset base remains stable. We recently launched our Asia equities franchise, which we expect to be a significant source of growth in the future. The move to Eze Eclipse has allowed us to make immediate cost savings with potential further margin improvements as we grow.

"The move to Eze Eclipse has allowed us to make immediate cost savings with potential further margin improvements as we grow"
Q. How has technology helped you navigate changes to your business in the last couple of years? What about in the coming years?
A. Since 2020, CRUX, like all companies, has faced a range of unprecedented risks and uncertainties. In this post-pandemic world, operationally, the business has successfully managed its risks and our operating platform is now well-established to support flexibility for home and office-based working. Having a cloud-based solution has been a key part of our ability to work remotely and features like two-factor authentication have provided additional security assurances for the team.
Looking forward, CRUX is committed to growing our existing funds. Alongside launching our Asia equities franchise, Stephens Inc. recently purchased a minority stake in CRUX, which has allowed us to strengthen our balance sheet and provides the capital to secure further bolt-on acquisitions over the coming years. The flexibility and adaptability offered by Eze Eclipse will allow us to efficiently support any new product launches and expediate growth of the business.
Q. In your opinion, what do asset managers need to do to stay competitive in the future?
A. Within the UK we have seen more consolidation occurring within the asset management industry. This has led to an ever-decreasing number of independent wealth managers. As such, we believe that the client journey is integral to staying competitive - this includes offering funds with strong performance, low fees, and access to management. A key part of our fund managers' investment process is meeting the companies they invest in; we believe our clients should have the same opportunity to meet with the fund managers. As the UK wealth management industry consolidates, asset managers will need to look further afield to stay competitive. Having a technology stack that's built to scale, backed by a partner with a tenured, experienced team, will be indispensable in achieving a competitive edge.
Ready to Talk?
If you like what you see, our sales team will be happy to talk through the options with you and help find a solution that works for you. Give us a call today or click the button below to request a demonstration.