Meghan Rocha
Managing Director, Head of Global Marketing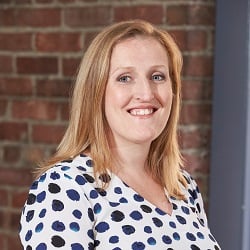 Meghan Rocha, managing director, marketing, leads global marketing strategy for the SS&C Eze business and SS&C's Financial Markets Group. She oversees all marketing activities for the Eze and FMG product families and is responsible for developing worldwide marketing programs to support the client experience and business goals. She was previously Director of Marketing for SS&C Eze overseeing media and analyst relations, events, field marketing, and content marketing. She has also held leadership roles in product marketing, brand management, and corporate and client communications.
Meghan has over 15 years of experience driving B2B marketing strategy for financial software and services businesses. Throughout her time at Eze, Meghan has been responsible for building effective and creative go-to-market strategies for new products and market launches.
Meghan graduated from University of Massachusetts Amherst with a B.S. in journalism, a B.A. in English, and a concentration in technical and professional writing and communications.