Frank Orzechowski
Managing Director, Product Management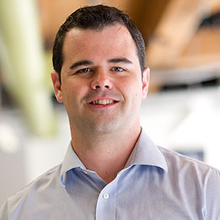 Frank Orzechowski is the managing director of product management for SS&C Eze and SS&C's Financial Markets Group. In this role, he oversees global product management for the Eze and FMG product families and is responsible for strategic planning for the product roadmap, execution of the product development changes, and product evolution across SS&C Eze's flagship solution, Eze Investment Suite, as well as its cloud-native platform, Eze Eclipse. He previously ran product management for Eze Investment Suite and played a pivotal role in the successful launch of the industry's first-ever integrated front-to-back-office platform when the company integrated Eze's best-of-breed standalone applications across OMS, EMS, and portfolio accounting.
Since joining Eze in 2006, Frank has held numerous leadership positions across product management specializing in front-office workflows including trading, allocation, portfolio analytics, and portfolio modeling.
Frank graduated from Colby College with a bachelor's degree in government.